Product Description
Guaranteed 100% Brand New HOWO 16tons Bitumen Emulsion Spraying Truck for Sale
Bitumen Emulsion Spraying Truck is an high-tech product which can spread emulsified asphalt, fluxed asphalt, oil refining asphalt, heated asphalt, heavy traffic paving asphalt and high viscosity modified asphalt (vehicle with high configuration). The product has been widely used in highway construction and road maintenance projects. It can be used for construction of upper and lowers seal coat, prime coat, waterproof layer, bonding layer, bituminous surface treatment, bituminous penetration pavement, fog seal and other projects of different grades of highway pavement. It can also be used for transportation of liquid asphalt or other heavy oil.
Bitumen Emulsion Spraying Truck is basically made up of chassis, asphalt tank, asphalt pump, spray system, heat conduction oil heating system, hydraulic system, electric control system, distribution control system and rinsing series. And the distribution system has two main types: hand-controlled and computer-controlled.
VEHICLE PICTURES :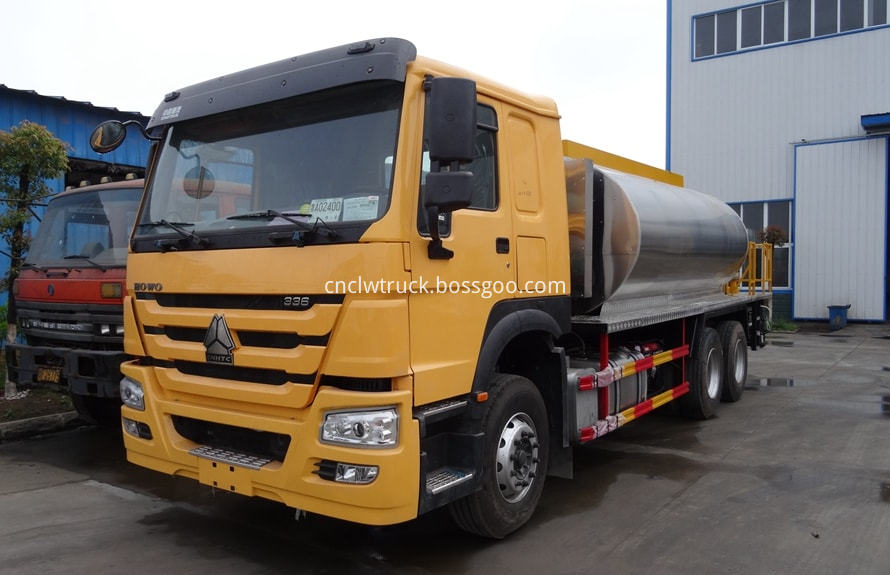 HOWO 16tons Bitumen Emulsion Spraying Truck Picture 1

HOWO 16tons Bitumen Emulsion Spraying Truck Picture 2
HOWO 16tons Bitumen Emulsion Spraying Truck Picture 3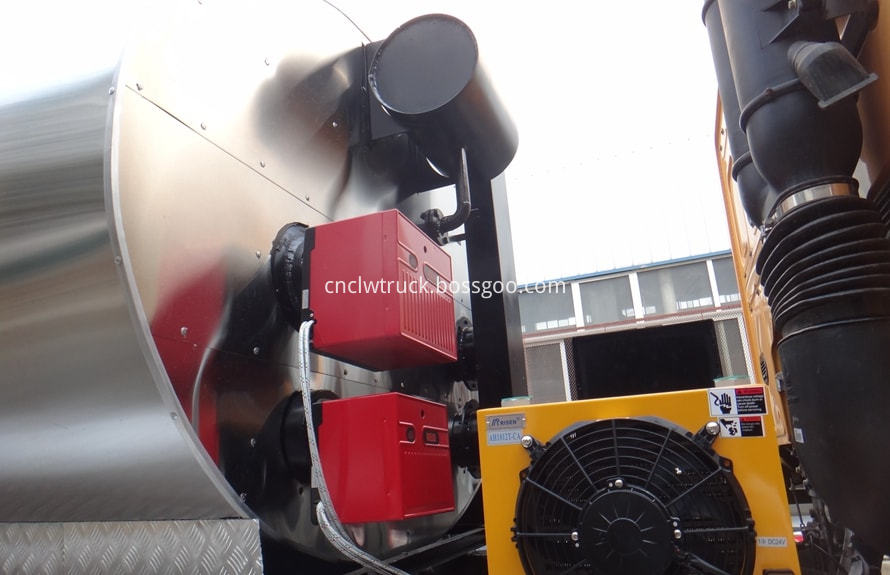 HOWO 16tons Bitumen Emulsion Spraying Truck Picture 4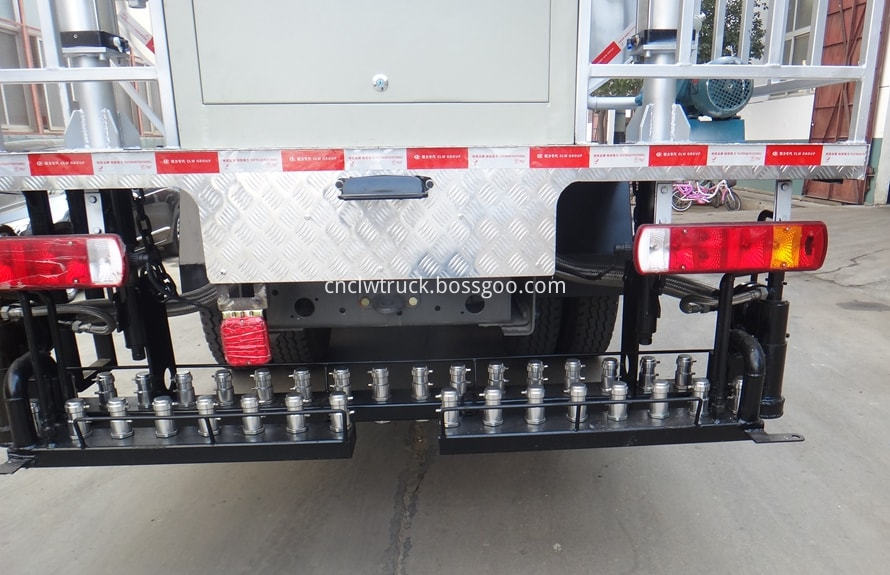 HOWO 16tons Bitumen Emulsion Spraying Truck Picture 5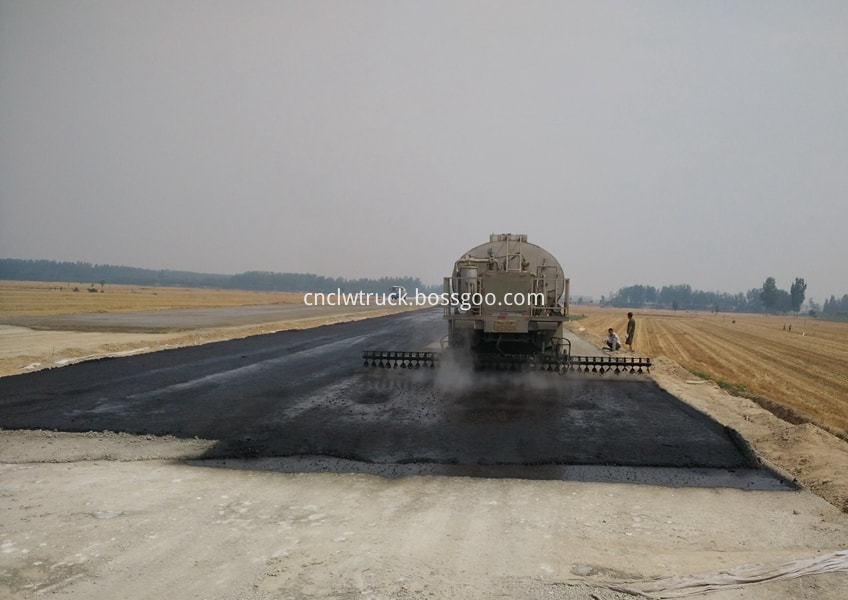 HOWO 16tons Bitumen Emulsion Spraying Truck At Work
VEHICLE PARAMETERS:
| | | |
| --- | --- | --- |
| Items | Unit | Reference Value |
| Rated Tank Capacity | L | 18000 |
| Spray Width | mm | 4500-6000 |
| Spray Density | Kg/㎡ | 0.2-3.0 |
| Max Speed | Km/h | 90 |
| GVW | kg | 25000 |
| Rated Load Weight | kg | 8870 |
| Curb Weight | kg | 16000 |
| Engine Power | kw | 249 |
| Gearbox | / | 10F 1R |
| Fuel Type | / | Diesel |
| Emission Standard | / | Euro 5 |
| Wheelbase | mm | 4025+1350 |
| Tire Spec | / | 11.00R20 |
| Vehicle Size | mm | 9625*2500*3450 |
Items

Parameters

Chassis Brand

SINO HOWO

Chassis Model

ZZ1257

Bitumen Tank Material

Carbon steel covered with stainless steel

Spray Medium

Hot asphalt, emulsified asphalt, rubber asphalt(need customized)

Asphalt Pump

QGB950 (International Brand Optional)

Spray Pipe

4.5m(or 6m)

Hand Held Spray Gun

Manual, with 5m pipe

Heat-transfer Oil Pump

RY65-40 (International Brand Optional)

Generator

5.5kw

Variable Pump

CBQ550-L

Hydraulic Motor Of Asphalt Pump

05-110-BD31

Heat-transfer Oil Pump

40-25-160

Burner

G20

Proportional Valve

EFBG-03-160-HF

Reversing Valve

Chinese Brand

Overflow Valve

Chinese Brand

Gas Cylinders

40L

Air Cylinder

100*250

Operation in Cab

Automatic Computer-Controlled,

Germany WST System

Operation at Rear

Manual,

Germany WST System

Temperature Control System

Omron(Japanese Brand)

Multifold Solenoid Valve

4 units
Features of Truck with Bitumen Emulsion Spraying Truck
---Best System
1. Manual/automatic control of spraying amount and operation width, each nozzle can be controlled separately, and the determinant of nozzle can be freely combined, so as to realize arbitrary adjustment of spraying width.Sprinkling control is available in cab or rear platform.
2. The automatic control system can measure the speed and calculate the asphalt pump revolution automatically according to the input sprinkling quantity, spraying width and asphalt type, and then automatically adjust the number of asphalt pump through the system.
3. Vehicle-mounted rapid heating system (10-15 degree/h), which can improve heating efficiency and reduce construction assistance time to ensure the spraying temperature;
4. The punching nozzle system can blow out the remaining bitumen of the nozzle through diesel oil and high-pressure air to prevent the bitumen from freezing in the nozzle and improve the service life of the nozzle.
---Best Parts
5. The key parts of the vehicle (hydraulic pump, hydraulic motor, asphalt pump, proportional valve, automatic control system) adopt internationally renowned and best components, effectively extending the service life;
6. Adopt international advanced high viscosity asphalt pump, can pump the external asphalt into the tank, achieve "self-priming", can also pump out the tank asphalt;
7. The heating system USES Italian burner, with automatic ignition and temperature control functions.
---Personalized Device
8. Heat insulation layer is provided outside all heat pipes to reduce heat loss and avoid scalding operators.
9. Asphalt spraying rod adopts a three-section folding structure. Double or multiple spraying can be achieved by moving the spraying rod up and down.
10. The asphalt tank is equipped with precipitation sewage tank, liquid level indicator, alarm and safety device.
Similar Keywords:

The bitumen sprayer engine also can be named asphalt distribution truck , asphalt road maintainer, bitumen spray truck, bitumen pressure distributor, asphalt road maintenance vehicle, asphalt distribution tank truck, asphalt distribution tank truck pictures, videos, pictures, asphalt distribution truck manufacturers etc..

Need more details of our Bitumen Emulsion Spraying Truck welcome to contact us at any time & will respond in 24hours.