Product Description
Factory Directly Supply IVECO Transfer Type Ambulance For Sale
---Ambulance is a kind of vehicle specially designed to help patients, it is widely used in hospitals, medical centers and emergency centers.
---According to purpose of use the vehicle can be classified to: transfer ambulance, monitoring ambulance and negative pressure ambulance.
---Ambulance vehicle also can be named rescue ratchet, response vehicles, medical emergency vehicles, patient transport vehicle, etc.
VEHICLE IMAGES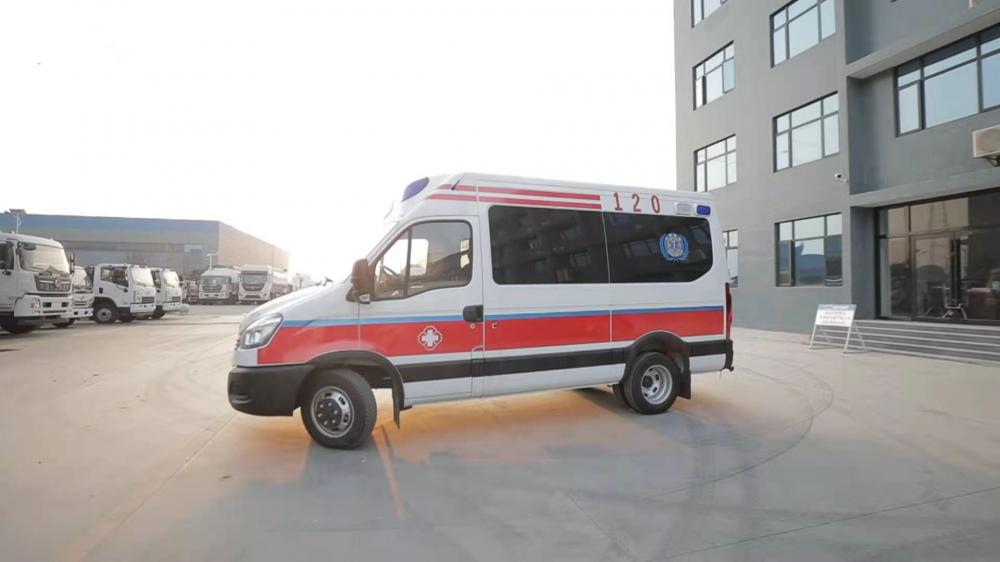 IVECO Transfer Type Ambulance Pictures 1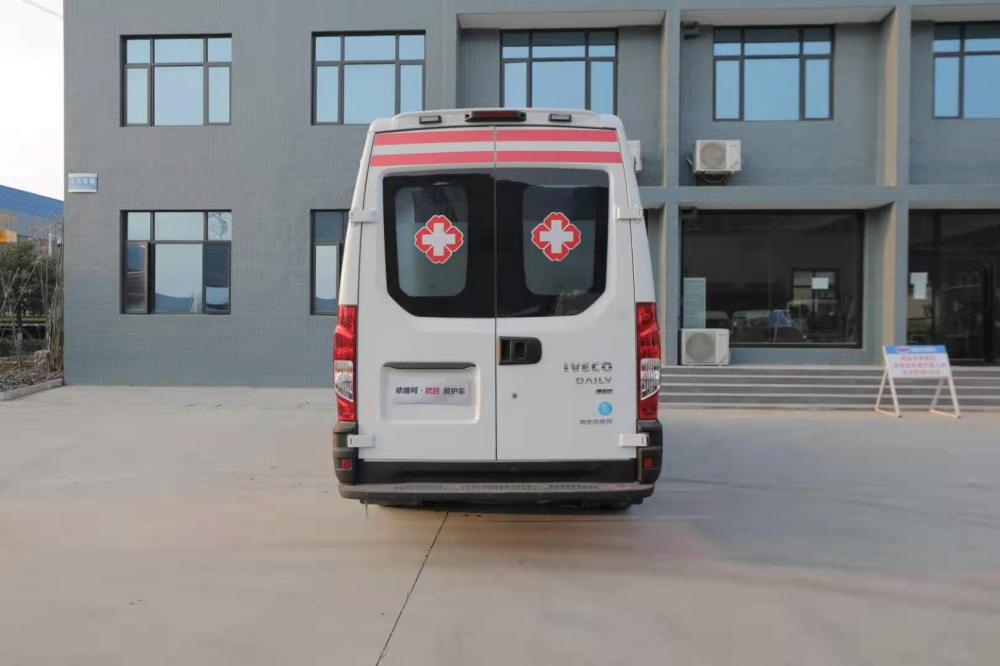 IVECO Transfer Type Ambulance Pictures 2

IVECO Transfer Type Ambulance Pictures 3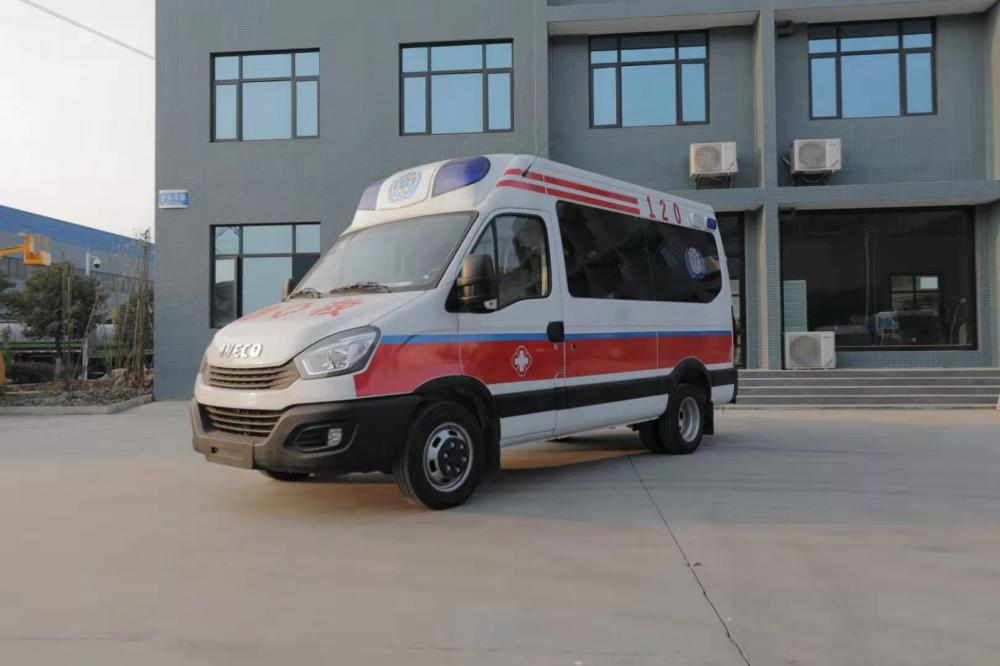 IVECO Transfer Type Ambulance Pictures 4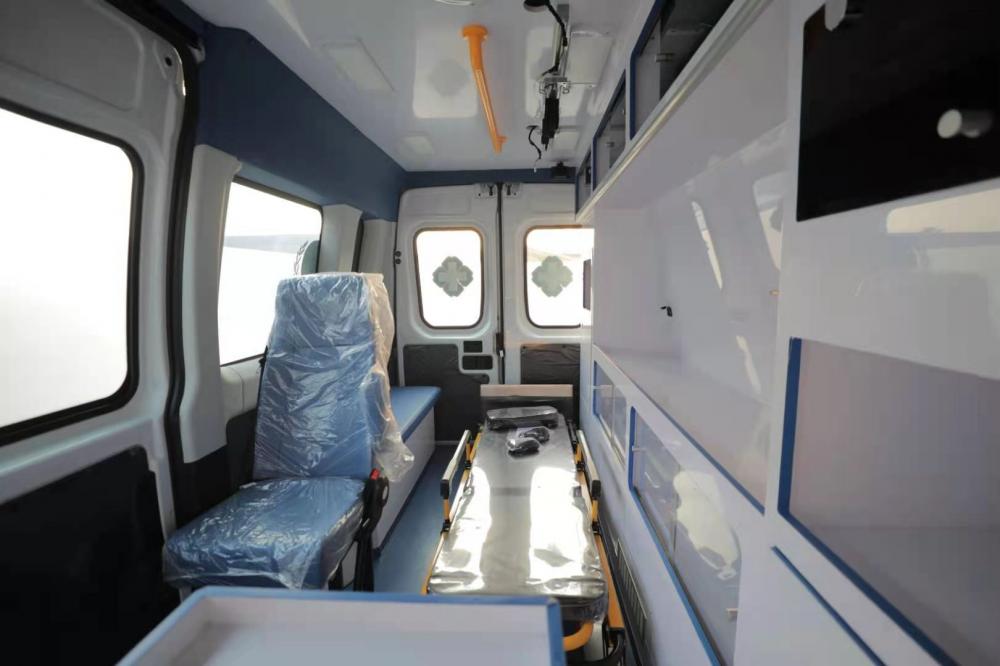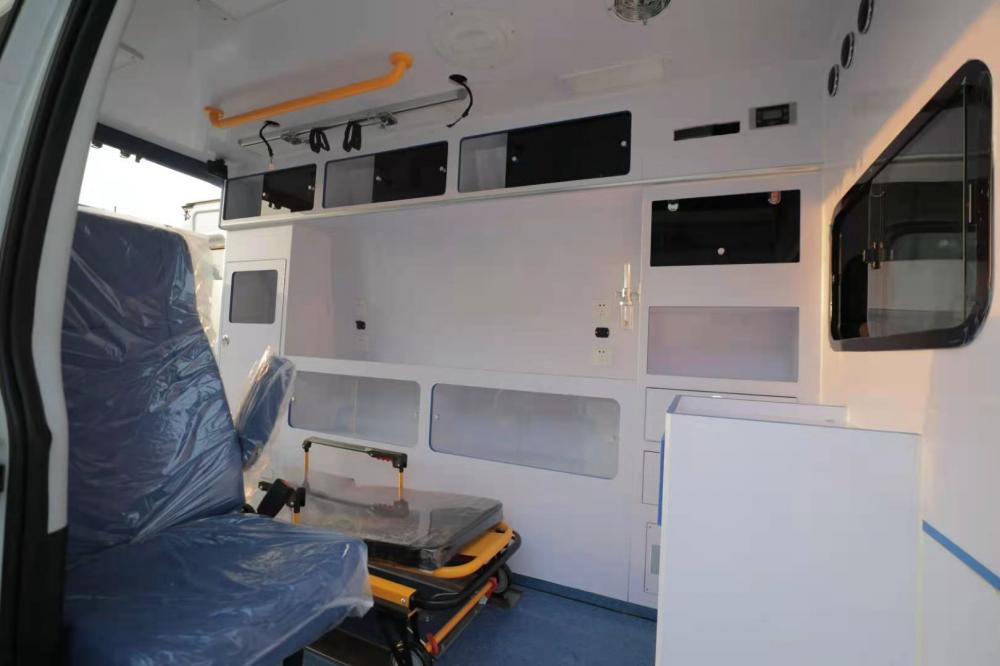 IVECO Transfer Type Ambulance Parameters

Vehicle Model: SZD5046XJH5NJ
Vehicle Condition: Brand New
Vehicle Brand: IVECO
Vehicle Overall Size: 5380*1920*2480/mm
Engine Model:NJ6565DCM, Diesel Type, 2998ml/107kw
Transmission: Manual/ Auto, 6 Speeds
Emission Standard: Euro 6
IVECO Transfer Type Ambulance Equipments
Transport -Type: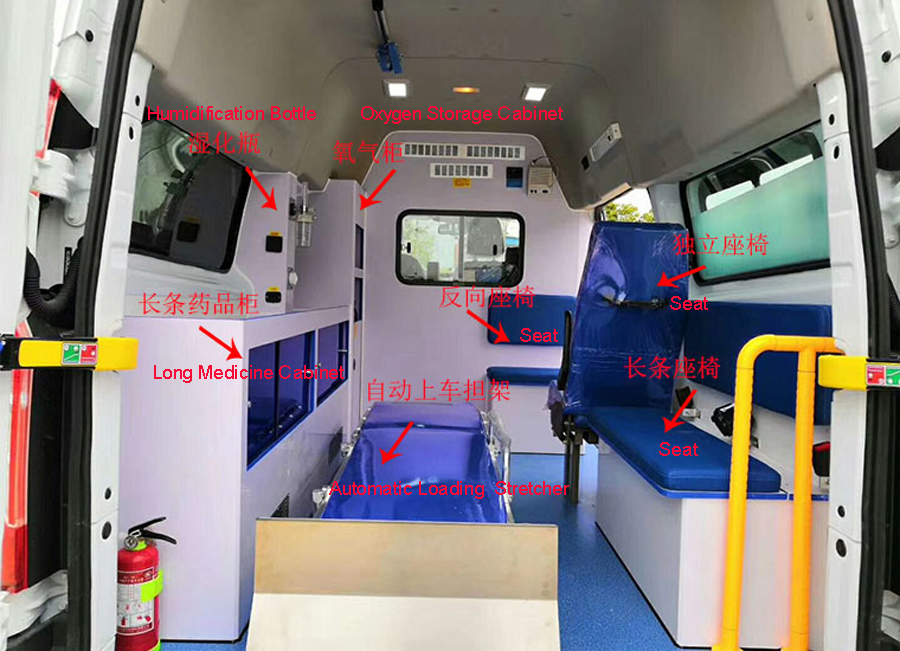 Portable folding stretcher 1 unit, Automatic loading stretcher 1 unit, Medicine cabinet 1 unit, Oxygen cylinder 1 unit, Transfusion hook 2 units, Sterilizing lamp 1 unit, Garbage bucket 1 unit, Individual seat 3 units, Long storage cabinet with soft seat for two, soft back and seat belt 1 set, Aluminium alloy sliding window 1 set, Alarm light 1 set, Floodlight 2 units, Inverter 1 unit, Power socket 1 set, Middle door rail , Back door step, Medical wear-resistant plastic diaphragm, Cross mark.
Ward -Type: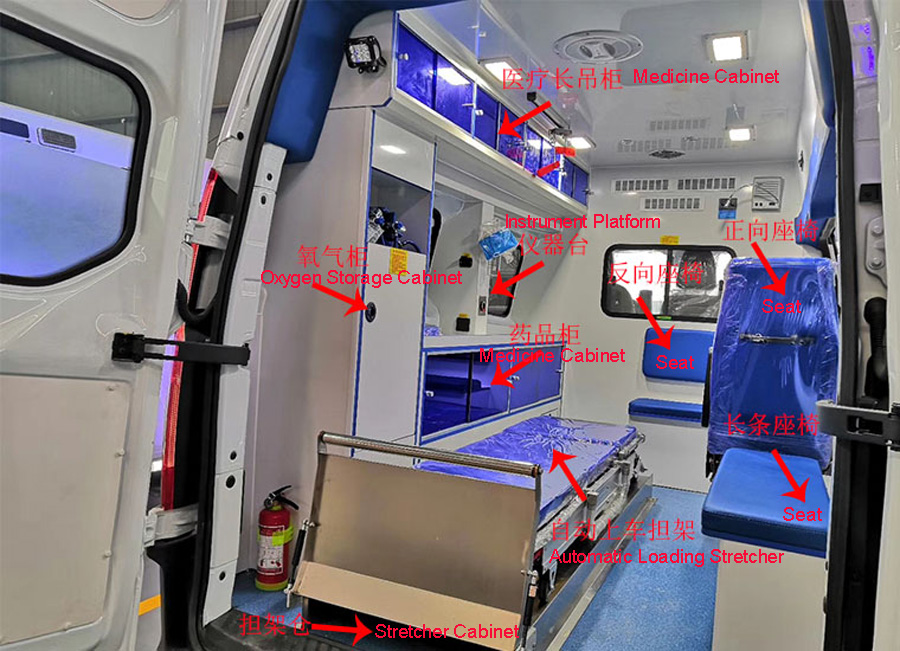 1. Polymer medical integration of interior environmental protection 2. Long ambulance lights and flashing lights 3.Automatic loading stretcher 4.Portable folding stretcher 5.oxygen supply system: oxygen and oxygen tank, fast interface 6. Working seat, escort seat 7.Disinfection lamp 8. 1000 w inverter 9. 220 v power socket and the power converter system 10. Interior lighting system 11. Electronic fan 12. The baffle plate (with observation window) 13. Back door step 14. Intercom systerm 15. Washable medical wear-resistant floor 16. Garbage box 17.medical cabinets 18. Cross mark & logo 19. Air conditioner and heater
Our company is a professional Ambulette manufacturer and exporter in china, we can provide our customer Ford ambulance vehicle, IVECO ambulance , Mercedes Benz ambulance, Das-auto ambulance, JAC ambulance, DFAC ambulance, etc. with best quality and cheap price.
Need more informations of our IVECO Transfer Type Ambulance welcome to contact us at any time.