Product Description
Guaranteed 100% 2019 Hot Sale Brand New Dongfeng Street Cleaning Vehicle

The Dongfeng Street Cleaning Vehicle is also can be named water tank sprinkler truck, vehicle mounted water tank, stainless steel water bowser truck, water truck agricultural, water sprinkler for garden, vegetable garden sprinkler, off road water tank truck,304 stainless steel water tank truck, military tanker truck, 16CBM water tank sprinkler truck, china tanker truck etc...
Chassis of the street cleaning vehicle is Dongfeng brand, D9 series, Single-Row with one sleeper, wheelbase 3950mm, Engine model ISB180-50, YC4EG170-50, Dongfeng 6 Speeds Gearbox, with A/C, Power Steering, Air Brake, Center Control Electric Windows and ABS.
TOP BODY CONFIGURATION:
Material of the water tank is HQ carbon steel 4mm, tank capacity is 12000litres, with front flushing, rear sprinkling and side spraying functions. There is a working platform at the back of the tank, on which a green sprinkler gun is installed. The sprinkler gun can rotate in an all-round way and can be continuously adjusted into direct impact, heavy rain, light rain and drizzle, the working platform with safety fence.
With high quality and strong power water pump, the pump can be seff-suction and self-exhaust, install with strainer. With fire interface, water can be taken in trough the fire hydrant, with self-flow valve, with metallic paint.
The dongfeng street cleaning vehicle can be installed with a fire pump as a fire fighting truck , or installed with a pesticide sprayer used for agricultural spraing or industrial dust suppression.
SPECIFICATIONS :

Vehicle Model:CLW5160GPSD5
Chassis Model:EQ1165LJ9BDE
Engine Model: Cummins/ Yuchai
Tire Spec.: 9.00R20
Tank Capacity:12000litres-14000litres
Water Sprinkling Width:20m
Water Suction Height:8m
Water Shot Range: 35m
Side Sprinkling Area:>80㎡
Rear Spraying Area:>15㎡
Rotate Speed of Water Pump:1180r/min
Wheelbase:3950mm
Emission Standard: Euro 5
Overall Size: 7700*2500*3200/mm
MORE DETAILS :
Dongfeng Street Cleaning Vehicle Pictures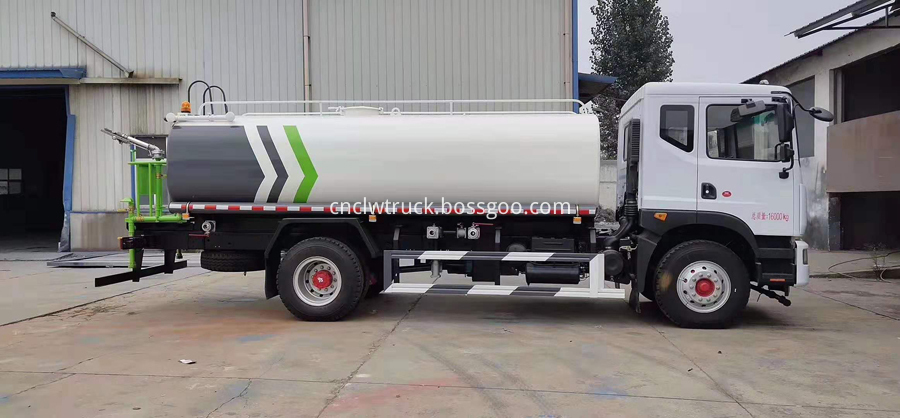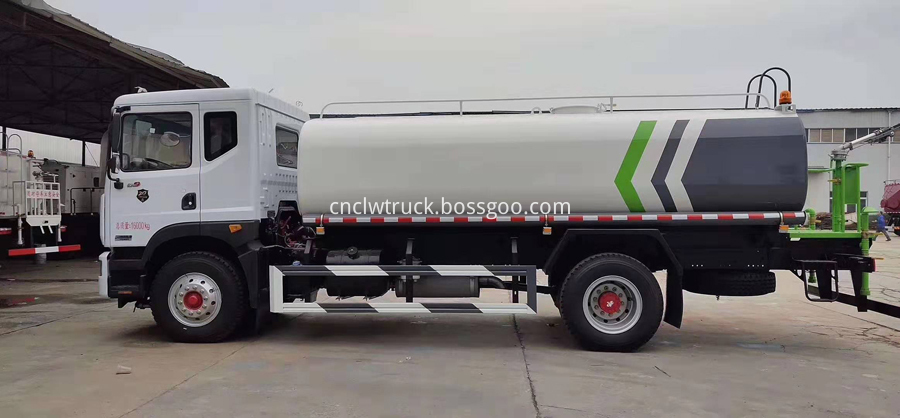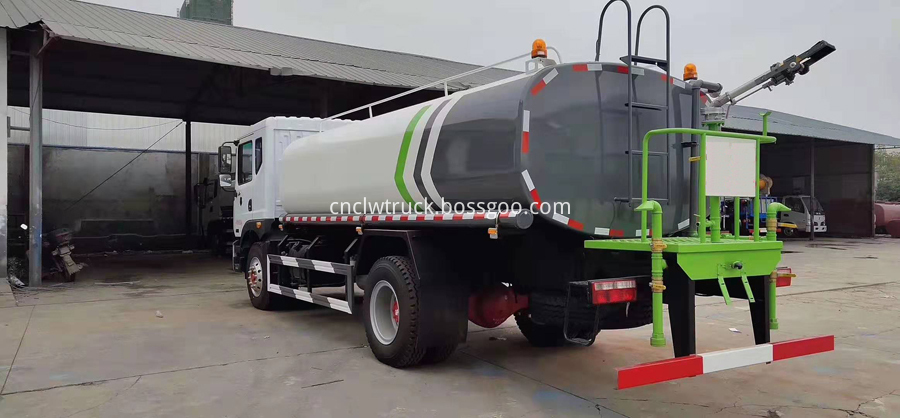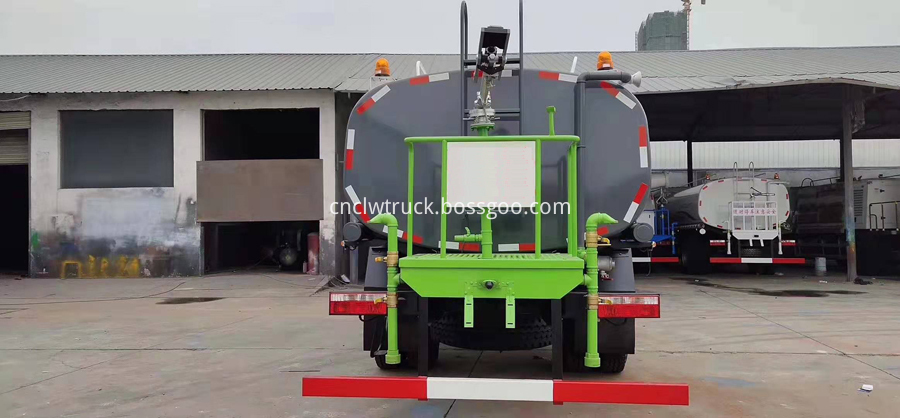 The Dongfeng Street Cleaning Vehicle Can Be Equipped With Following Machines

The Dongfeng Street Cleaning Vehicle Structural Composition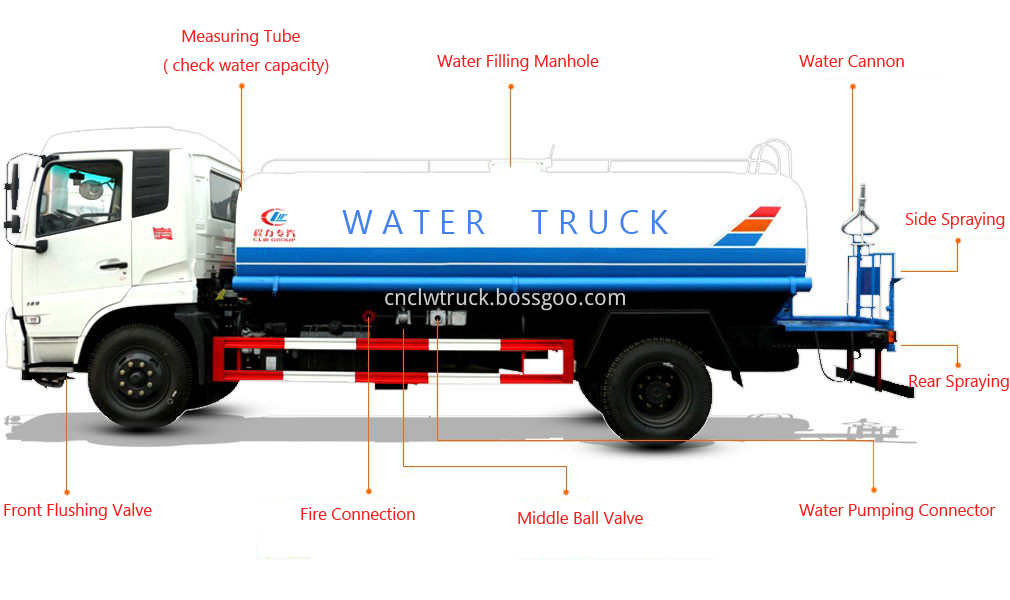 The Dongfeng Street Cleaning Vehicle Detailed Parts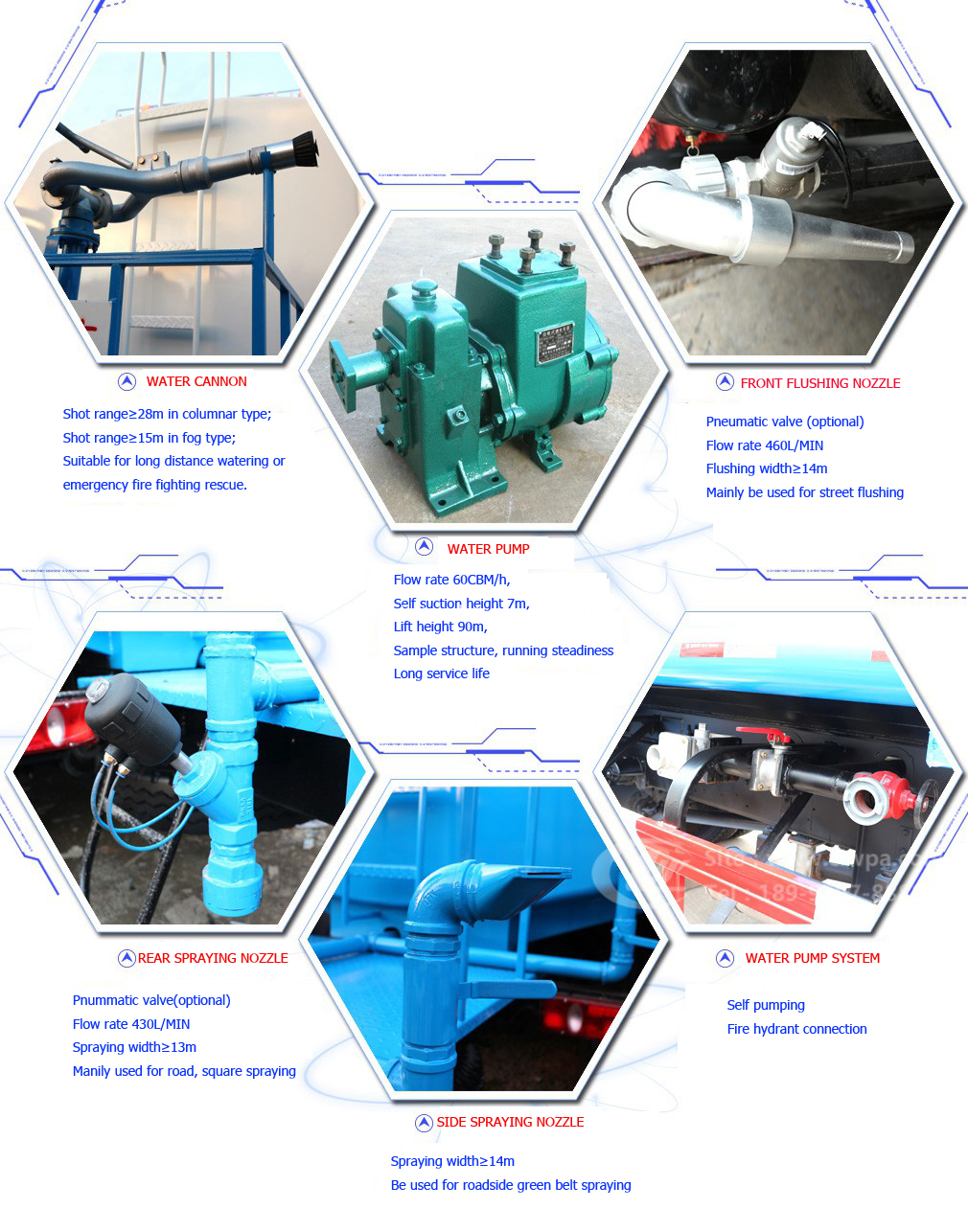 What we can supply for you:
Water truck
Pesticide spraying truck
Trash trucks
Fuel tanker, Semi trailer, LPG tanker, Chemical liquid tanker, Milk tanker...
Fire fighting trucks
Aerial working platform trucks
Road sweepers
Road wreckers
Crane trucks
Concrete mixer trucks
Refrigerated trucks
Van trucks
LED adversting trucks
Sewage vacuum trucks
All wheel drive trucks, 4X4 trucks, 6X6 trucks ....
any other special purpose vehicles..
We are chinese top one brand new special purpose trucks manufacturer, we have over 15 years production experiences and more than 8000 employees, export volume per year 80,000,000 dollars, 50000set/year.
Welcome to visit us and looking forward to bulid a long win-win business cooperation.