Product Description
Aerial Ladder Truck is a kind of municipal engineering truck idel for maintenance of traffic lights, street lights, landscaping trees, cleaning or setting signboard and other high altitude operation works.
Aerial Ladder Truck also could be named aerial work platform lift truck, aerial working truck, high-altitude operation truck, basket crane truck, hydraulic aerial platform truck, overhead working truck, boom lifter vehicle etc..
APPLICATION RANGE OF VEHICLE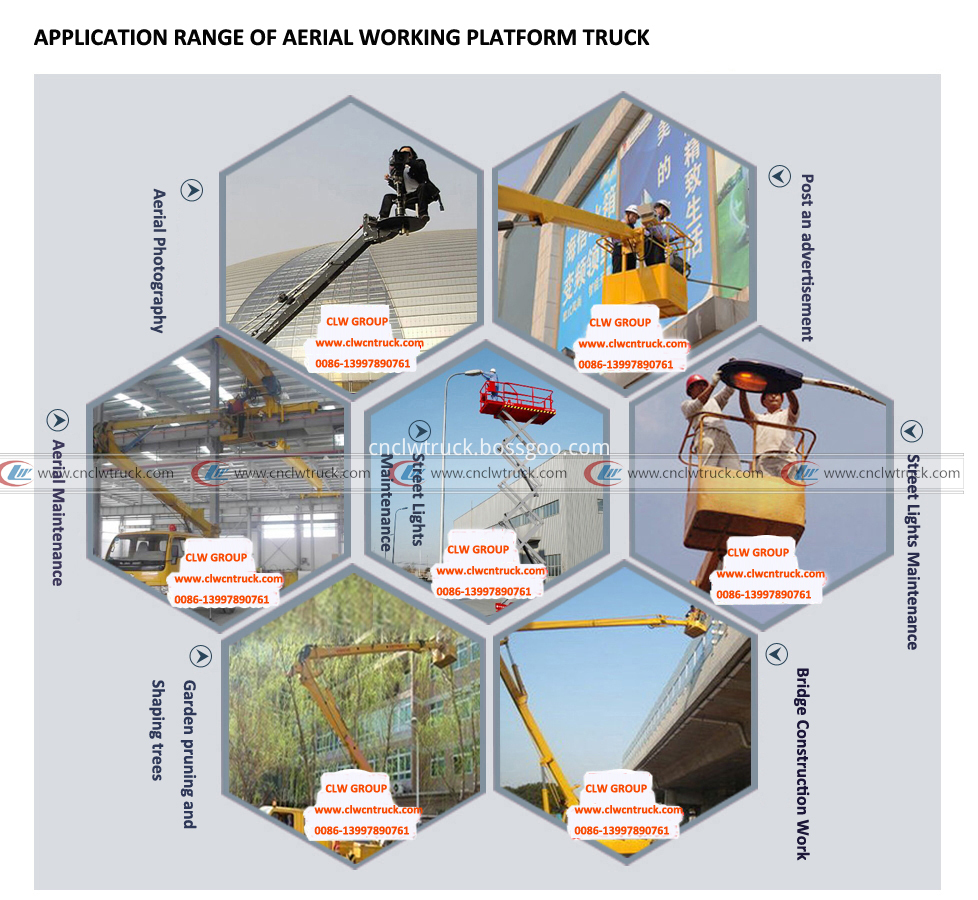 The truck is widely used for all kinds of high-altitude operations works such as:
●Aerial Photography
●Aerial Working Maintenance

●Street Lights Maintenance
●Garden Pruning & Shaping trees
●Bridge Construction Work
●Cleaning or Setting Signboard
IMAGES OF VEHICLE
JMC 28m Aerial Ladder Truck Pictures 1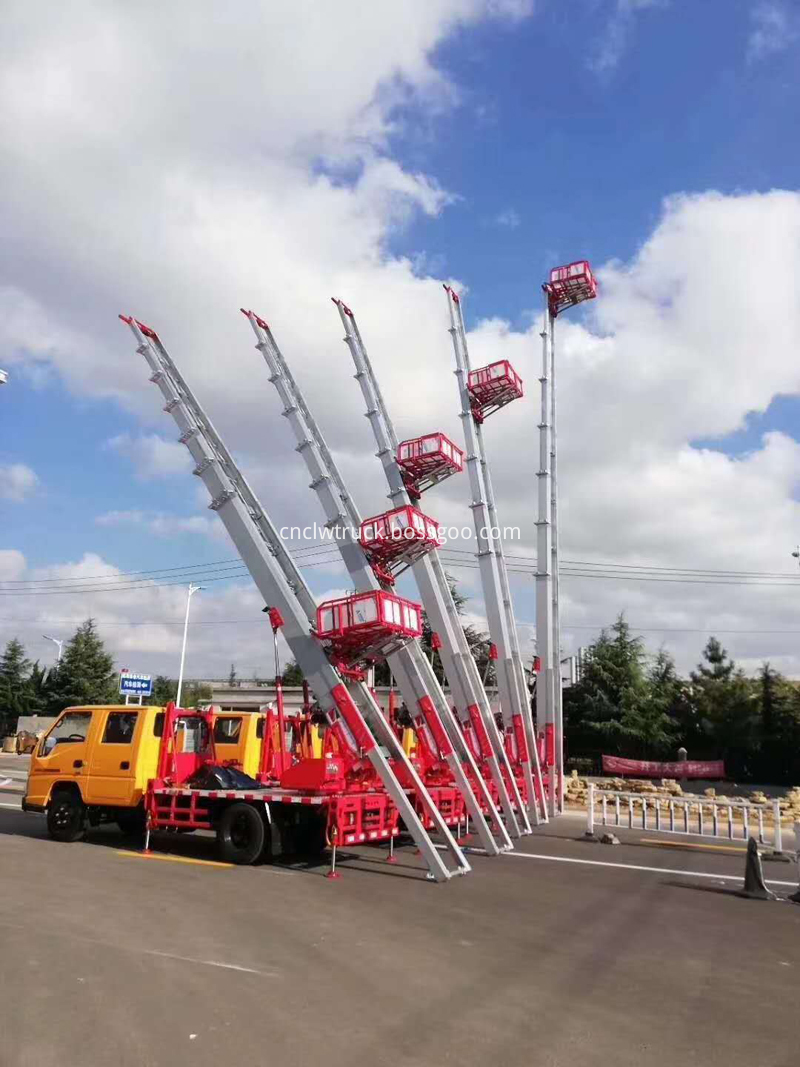 JMC 28m Aerial Ladder Truck Pictures 2
JMC 28m Aerial Ladder Truck Pictures 3
JMC 28m Aerial Ladder Truck At Work
Main parameters of the truck as below:
● Working Height: 28m, Aerial Ladder Type
● Rated Load Capacity of Basket≤500kg

● 360° continuous rotation with base turntable
● Control switch both on the ground and in the bucket
● Emergency pump is equipped to operate the equipment in case of engine failure
● Insulation operation bucket
● Emergency switches at base and operator's bucket
● Remote Control

● JMC chassis brand, JMC diesel engine 115HP
FACTORY SALE, CHEAP PRICE, BEST QUALITY, PROMPT SERVICE RESPOND

Need more details of our JMC 28m Aerial Ladder Truck pls feel free to contact us at anytime and will get respond in 24hours.