Product Description
Guaranteed 100% FACTORY SUPER HOT SALE FORD V362 MONITORING AMBULANCE
---Ambulance is a kind of vehicle specially designed to help patients, it is widely used in hospitals, medical centers and emergency centers.
---According to purpose of use the vehicle can be classified to: transfer ambulance, monitoring ambulance and negative pressure ambulance.
---Ambulance vehicle also can be named intensive care ambulance, interntional ambulance, ambulance for hospital, ambulance for emergency rescue, etc.
VEHICLE IMAGES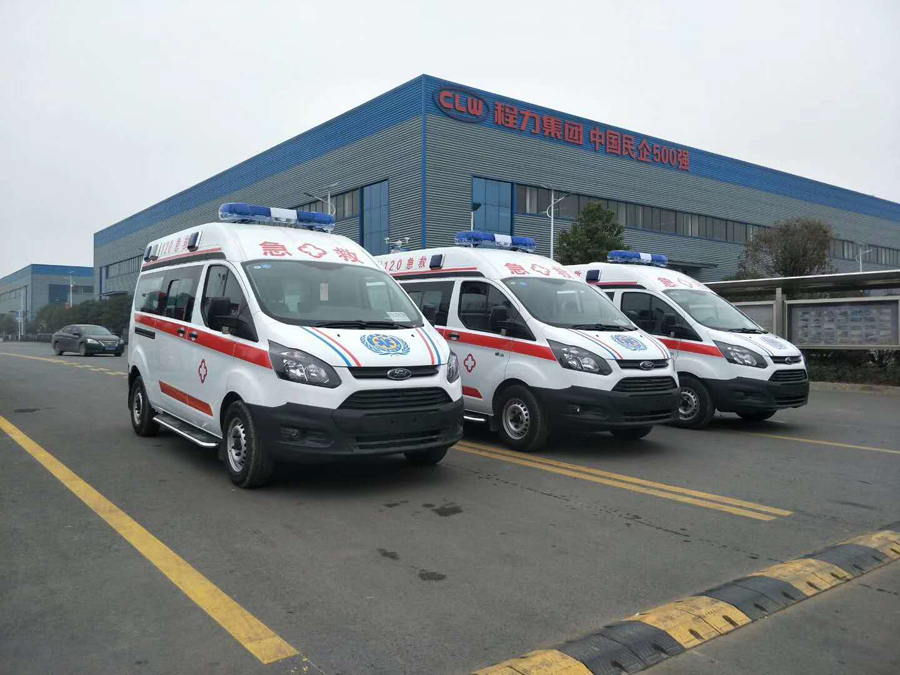 Monitoring Type Ambulance--Ford V362 Pictures 1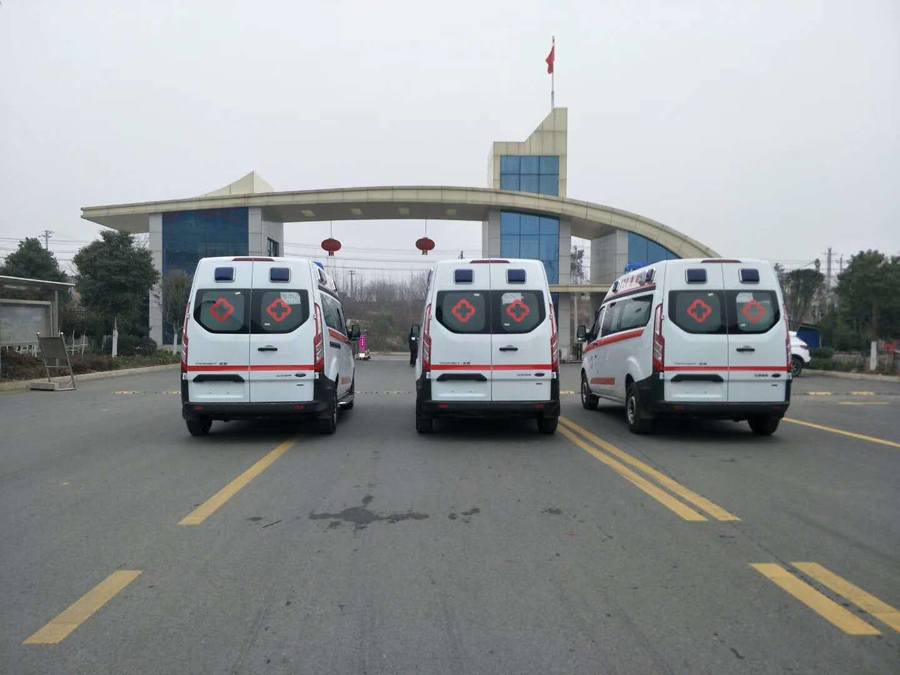 Monitoring Type Ambulance--Ford V362 Pictures 2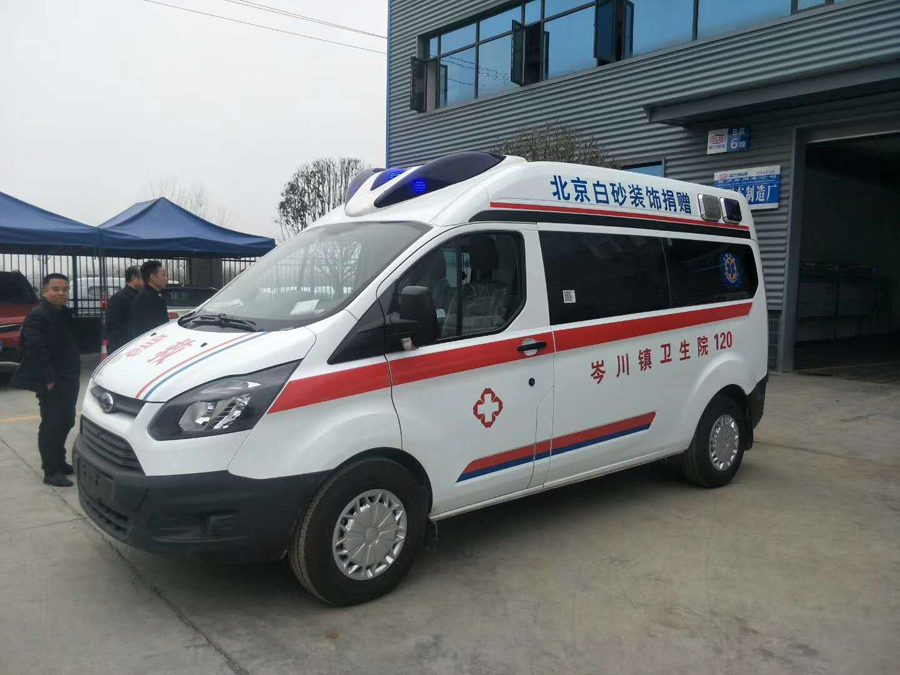 Monitoring Type Ambulance--Ford V362 Pictures 3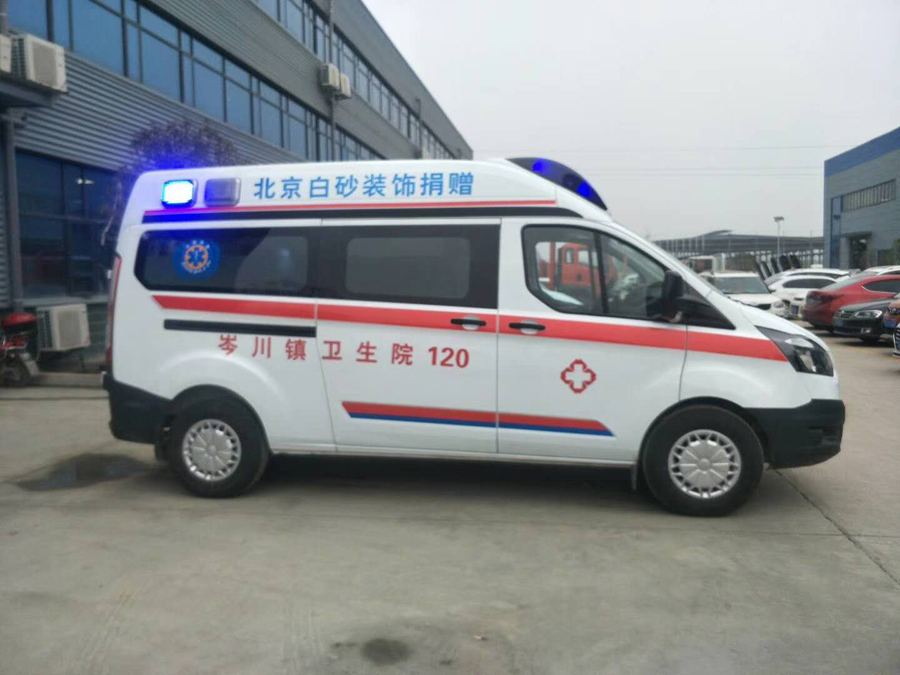 Monitoring Type Ambulance--Ford V362 Pictures 4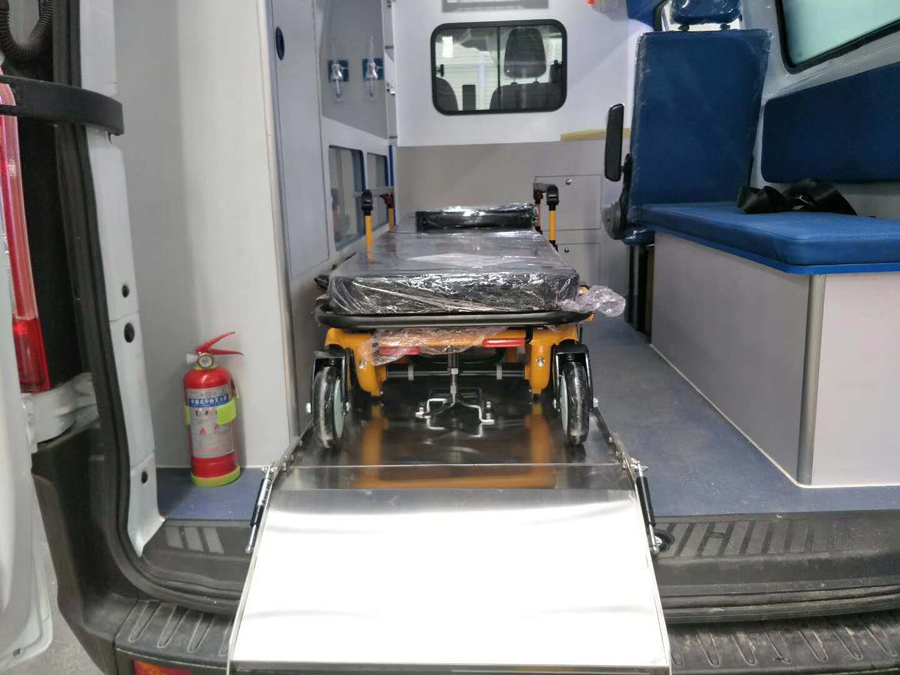 Monitoring Type Ambulance--Ford V362 Pictures 5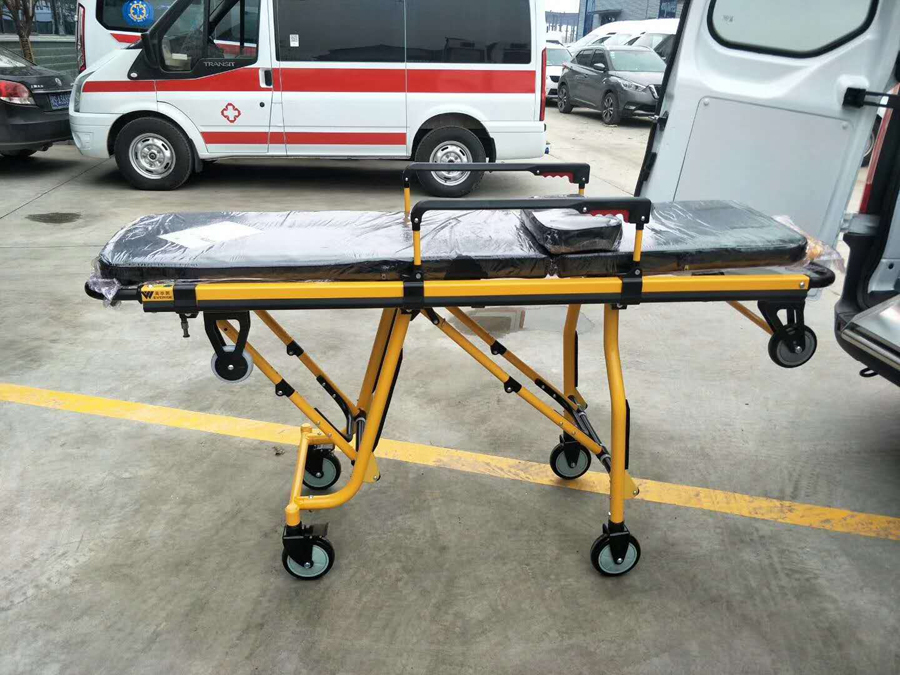 Monitoring Type Ambulance--Ford V362 Pictures 6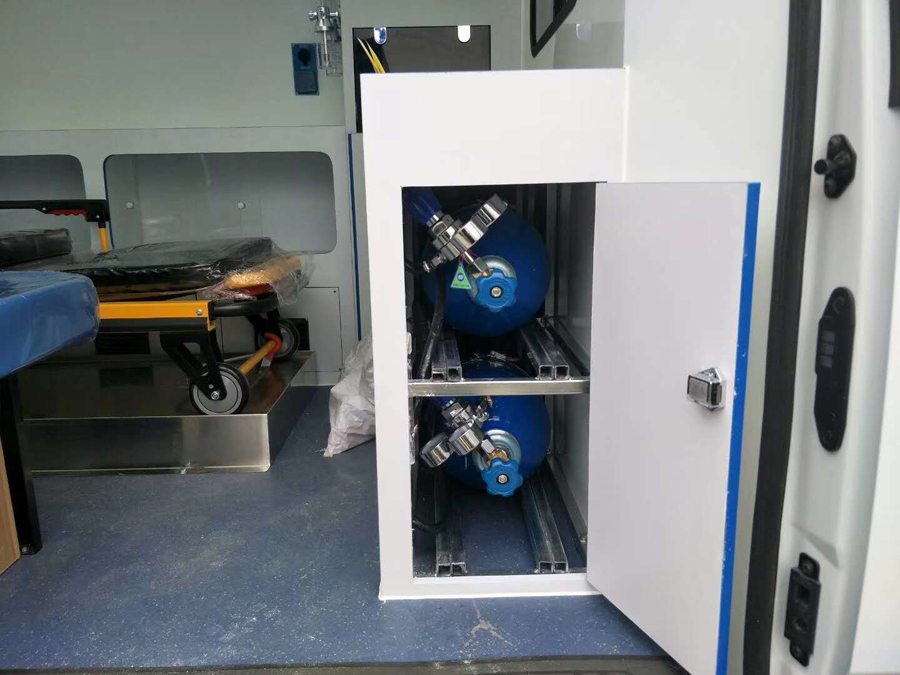 Monitoring Type Ambulance--Ford V362 Pictures 7

VEHICLE PARAMETERS

Vehicle Model: CLW5035XJHJ7
Vehicle Condition: Brand New
Vehicle Brand: Ford
Vehicle Overall Size: 5145*2032*2627/mm
Engine Model: EC0B00ST4G20B5L, Gasonline/Diesel Type, 1997ml/149kw
Transmission: Manual, 6 Speeds
Suitable range: Hospitals, Emergency Centers
VEHICLE EQUIPMENTS
Warning System
1. Standard long row of LED blue warning lights (including warning lamp alarm controller, hand-held control handle with Shouting function), 100W loudspeaker (voice size adjustable).
2. LED flash lights on the rear.
3. Blue or red reflective film and first aid sign around the body (can be designed according to customer needs).
Refitted Medical Cabin
1.Center partition wall assembly (including push and pull Windows).
2.Medical anti - slip, anti - acid, anti - wear PVC floor.
3. The top of the medical cabin and the left side wall are all integral shaped environmental interior decoration boards.
4. Medicine cabinet (place all kinds of rescue medicine), articles cabinet (large articles), condole cabinet (light articles), oxygen cylinder cabinet (put oxygen cylinder) equipment cabinet (install ICU medical equipment) emergency cabinet
5. 2/3 translucent frosted submembrane on the window glass of medical cabin.
Oxygen Supply System
10L oxygen cylinder, oxygen cylinder fixed support, double gauge pressure relief valve (ventilator dedicated double gauge pressure adjustable), high pressure resistant medical grade oxygen trachea, oxygen terminal interface, humidifying bottles/ two sets
Stretcher & Seat System
1.Automatic boarding stretcher (with boarding guide plate) and stretcher guide rail.
2.Doctor seat, family seat (long row chair or multiple independent seats) with seat belt.
Transfusion System
1. fixed-point folding infusion hanger two sets.
Illuminating System
1. 12V /LED lights 4sets, door light 1set, infusion spotlights 2sets, and field lights 4sets
Intercom System
Front and rear intercom system: the cockpit medical module is equipped with speakerphone
Sterilizing System
1.UV disinfection lamp: 12V UV disinfection lamp one set.
Electronic Control System
1.ACC key ignition control, cockpit integrated host fuse box, medical module integrated control panel.
2.Vehicle-mounted 12V /500W Pure string wave inverter power supply,AC:220V/DC:12V uninterruptible power socket/ two sets
3. 75Ah vehicle-mounted additional battery one set, battery isolator one set
Security System
1.1KG fire extinguisher, safety hammer, safety handrail, stainless steel dirt bucket.
2. Anti-collision soft bag for medical module
1.Medical room air conditioning, heating and air system .
2. Electric ventilating fans
Our company is a professional monitoring ambulance vehicles manufacturer and exporter in china, we can provide our customer Ford ambulance vehicle, IVECO ambulance , Mercedes Benz ambulance, Das-auto ambulance, JAC ambulance, DFAC ambulance, etc. with best quality and cheap price.
Need more info about our monitoring vehicles welcome to contact us as following info at any time.