Product Description
Guaranteed 100% Brand New FOTON 21m³ Ice Cream Truck for Sale
Ice Cream Truck is used to carry perishable stuff such as meat, fishes, chicken, ice cream,beef, mutton etc. at specific temperatures.
The cooling device could be of famous brand such as Carrier, Thermoking..
There are two types of power driving ways: one is powered by vehicle engine through PTO, the other is driven by a separately carried power unit.
According to the transport stuff category (fresh or frozen), there are two main lowest temperature unit (-5°and -16°) for your option.
We use high quality van body for temperature reservation. The box surface material could be fiberglass,aluminum or stainless steel. The padding material is polyurethane foam that has super temperature preservation ability with varieties of thickness options.
VEHICLE PICTURES :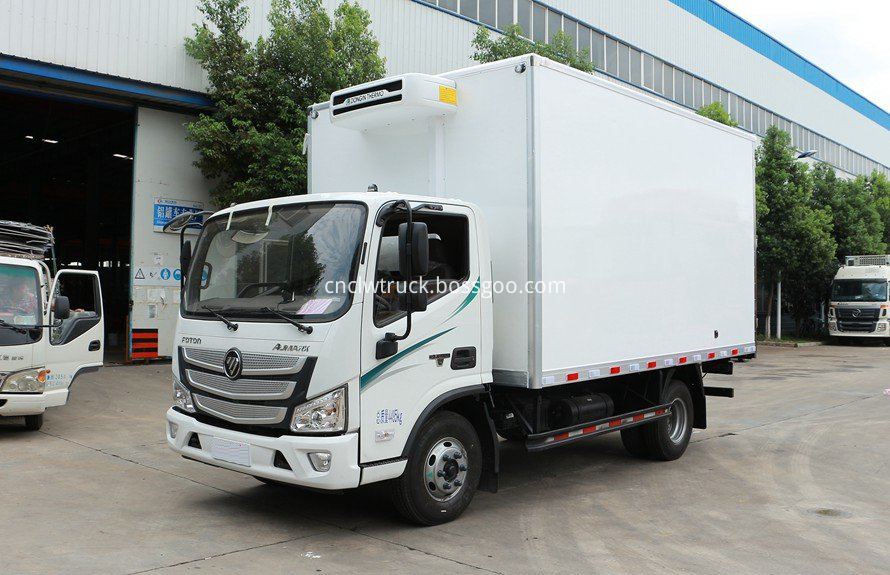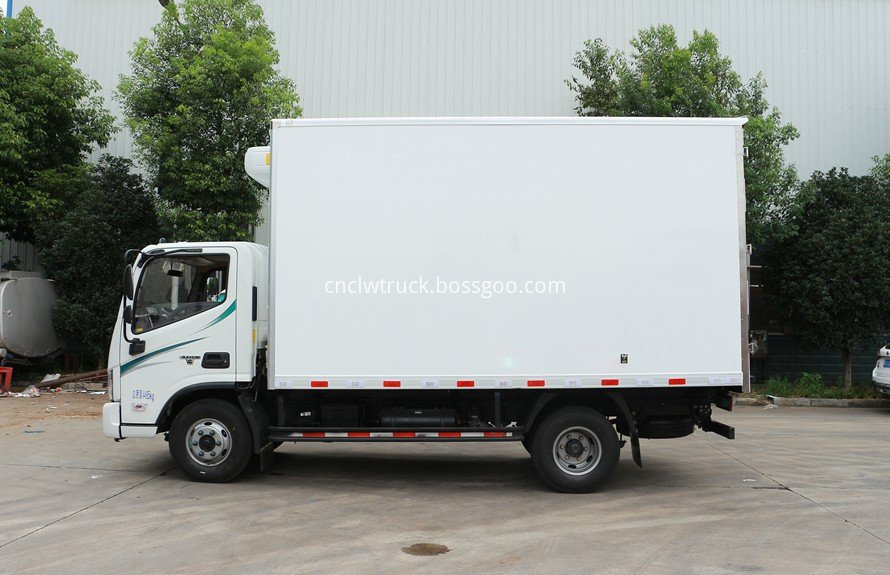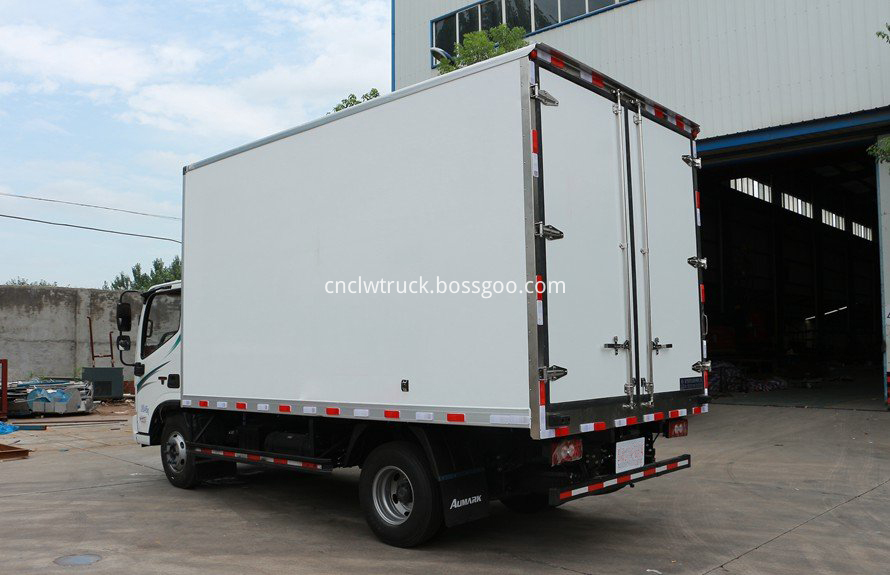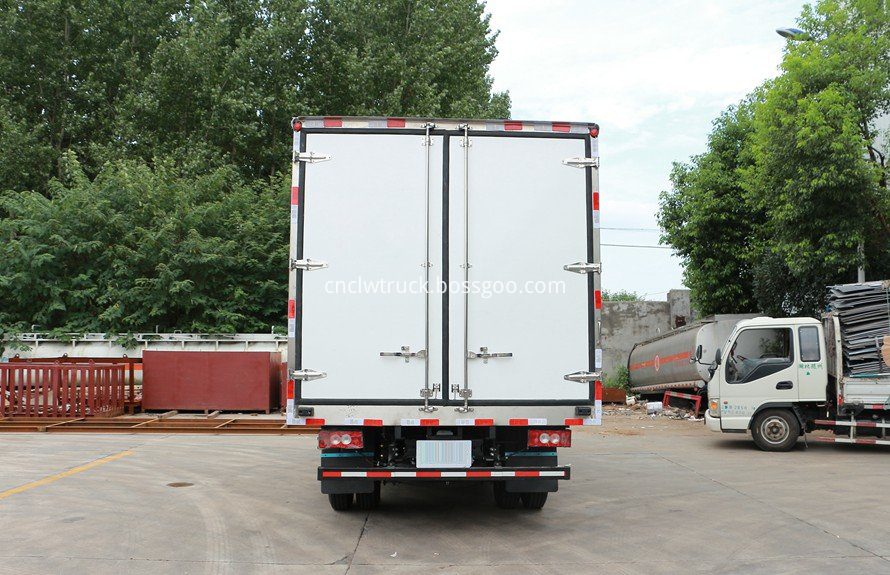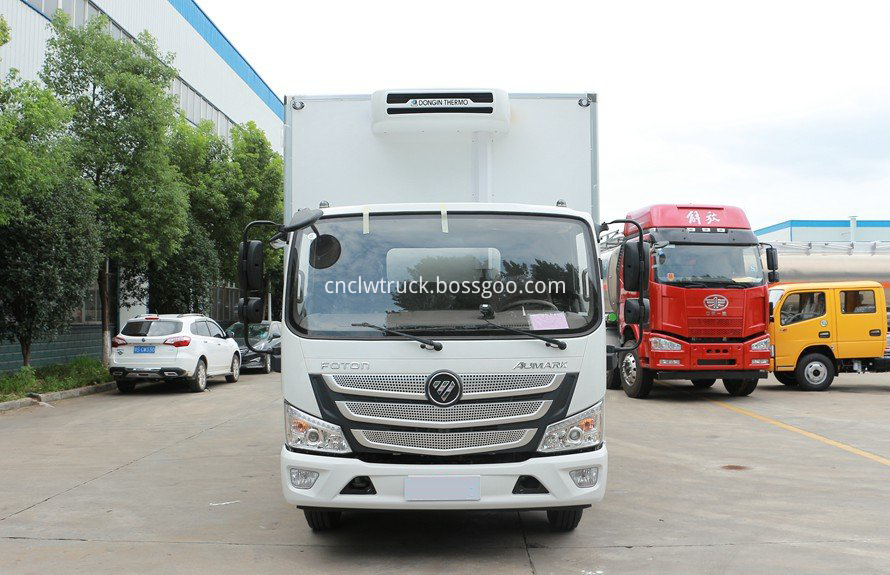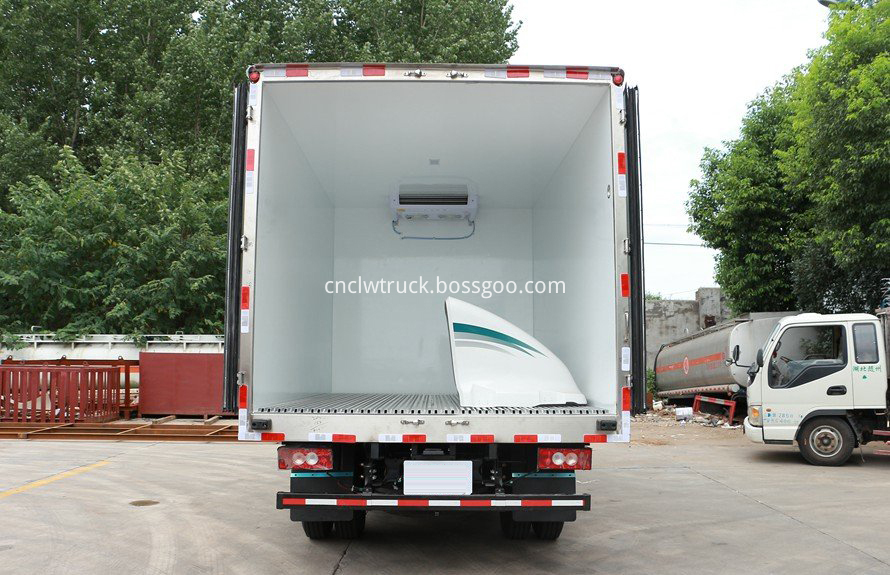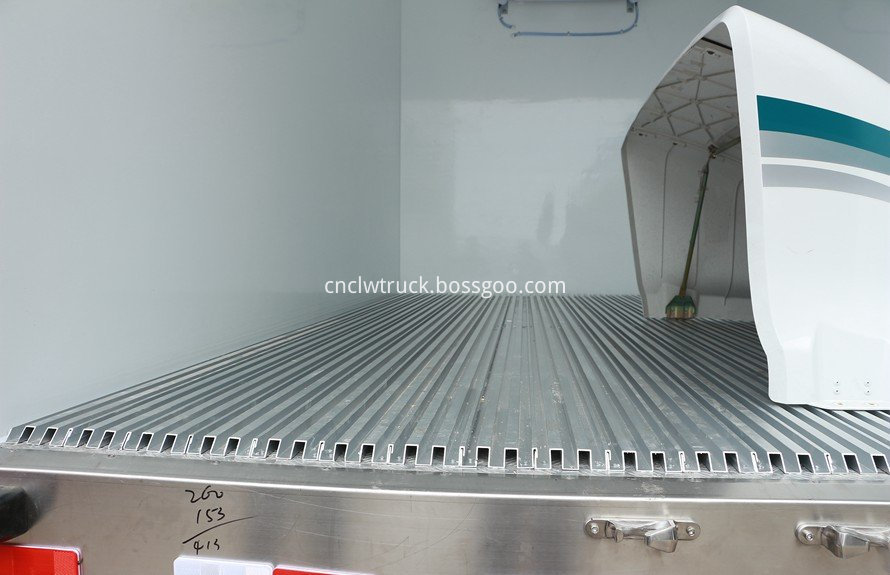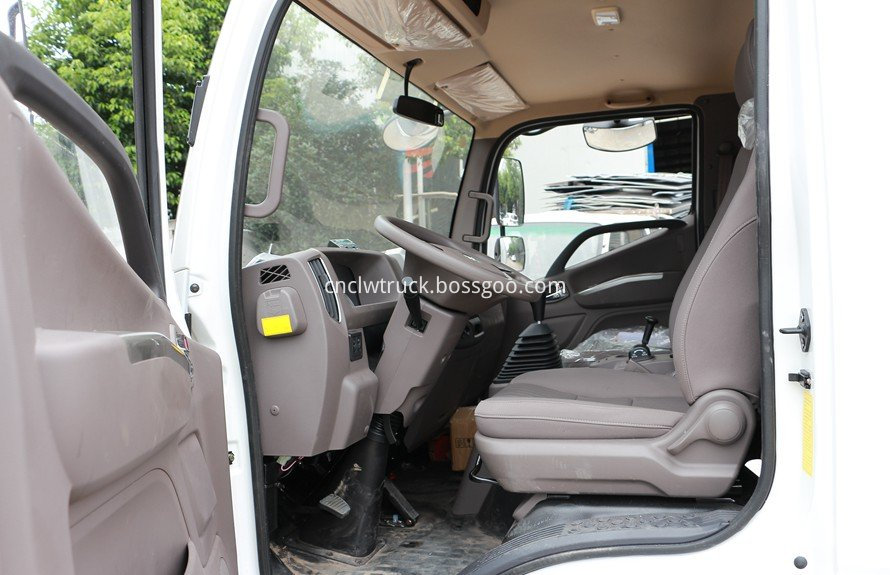 CHASSIS PARAMETERS
Cummins 141/130HP Diesel 6 Speed Gear Box 7.50R16 Tire CAB


Adjustable headlight Windows & Door Center Control Steering Wheel
REFRIGERATED BOX PARAMETERS:
1. The refrigerated box adopts polyester wet process board technology and strengthen glass fiber whole wood frame structure, fully enclosed polyurethane plate bonding method.
2. Material of box: inner & outer surface adopt of 2.2mm high quality glass fiber reinforced plastics, the intermediate insulation material adopts imported polyurethane. Thichness of box body 80mm, door thickness is 80mm.
3. Accessories: 2.5mm aluminum alloy adge around the box body, stainless steel angle, stainless steel door lock, anti-collision rubber 4 pieces, stainless steel door frame, stainless steel hinge, energy-saving lighting inside the box.
4. The thickness of car body can be 100mm, 120mm, the innner and outer surface can be installed with glass steel, stainless steel, aluminum alloy.
5.Vehicle Size: 5995mmX2500mmX3430mm(LXWXH), Refrigerator Box Size: 4080mmX2350mmX2200mm(LXWXH).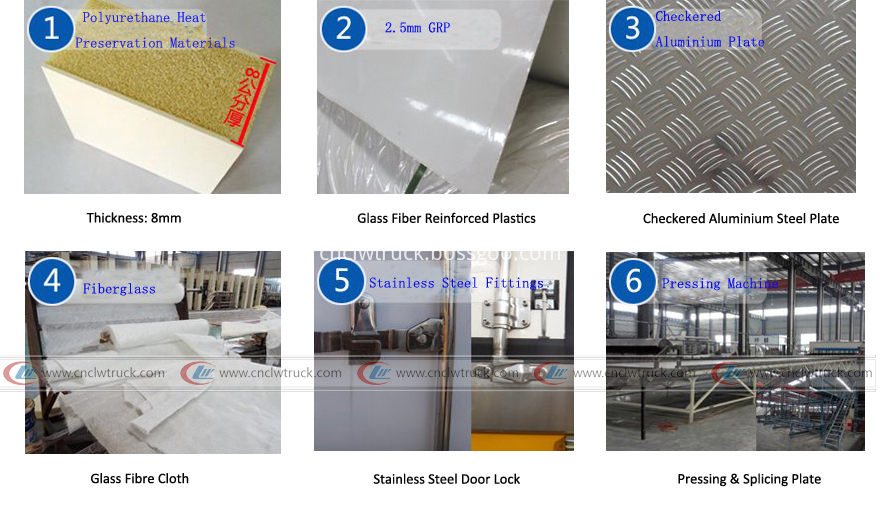 OPTIONAL CONFIGURATIONS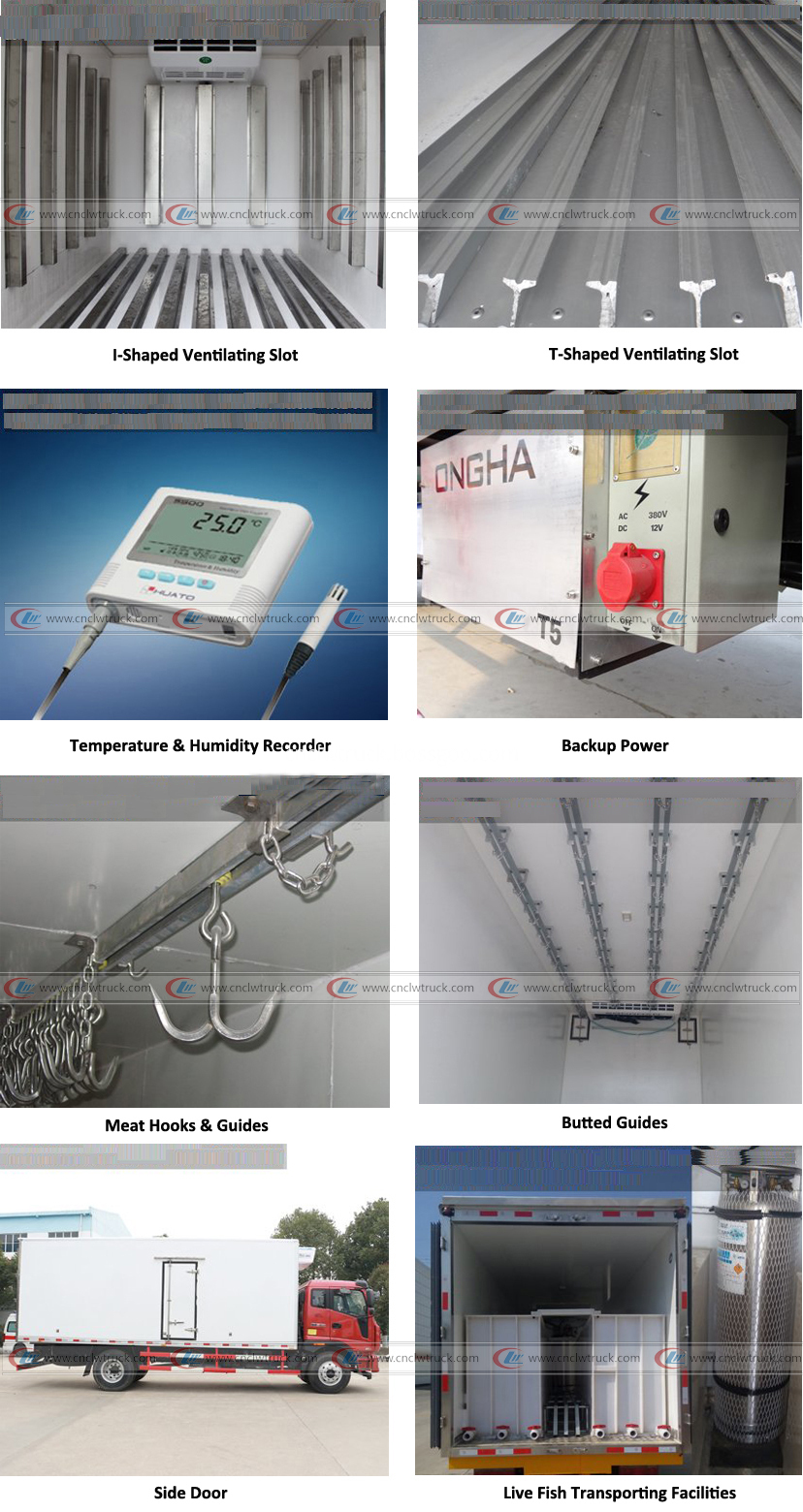 Need more details of our Ice Cream Truck for Sale welcome to contact us at any time!