Product Description
Brand New Dongfeng multipurpose commercial sweeper truck
Commercial sweeper truck is suitable for brushing, suction and transportation of dusts, leaves, mud, soil, sand, stone chips, gravels and other small particles on the ground of city roads and areas. This unit shall be suitable for dry type cleaning job as well as dust suppression with water spray in the road side and narrow lanes.

The dongfeng multifunctional road sweeper truck is composed by chassis, auxiliary engine, air blower, magnetic valve, debris bin, water bin, sweeping system, suction system, water sprinkling system, hydraulic system, electrical control system, etc.

Four brooms Sweeping system and suction system combine working, high efficient. Water sprinklers equipped on brooms, suction nozzle, effective dust suppression.
SPECIFICATIONS :
Water cannon platform spec.:
It is mounted on the top platform of road sweeper, 360° rotation, water spraying can be adjusted to fog type or columnar type, shot range is 15m in fog type or 28m in columnar type.
Mainly used for landscaping at street or dust suppression at construction site.
Files with vehicle: basic tool & accessories , english vesion manual book, operation vedio..
VEHICLE PICTURES :
Dongfeng multipurpose commercial sweeper truck( with water cannon platform)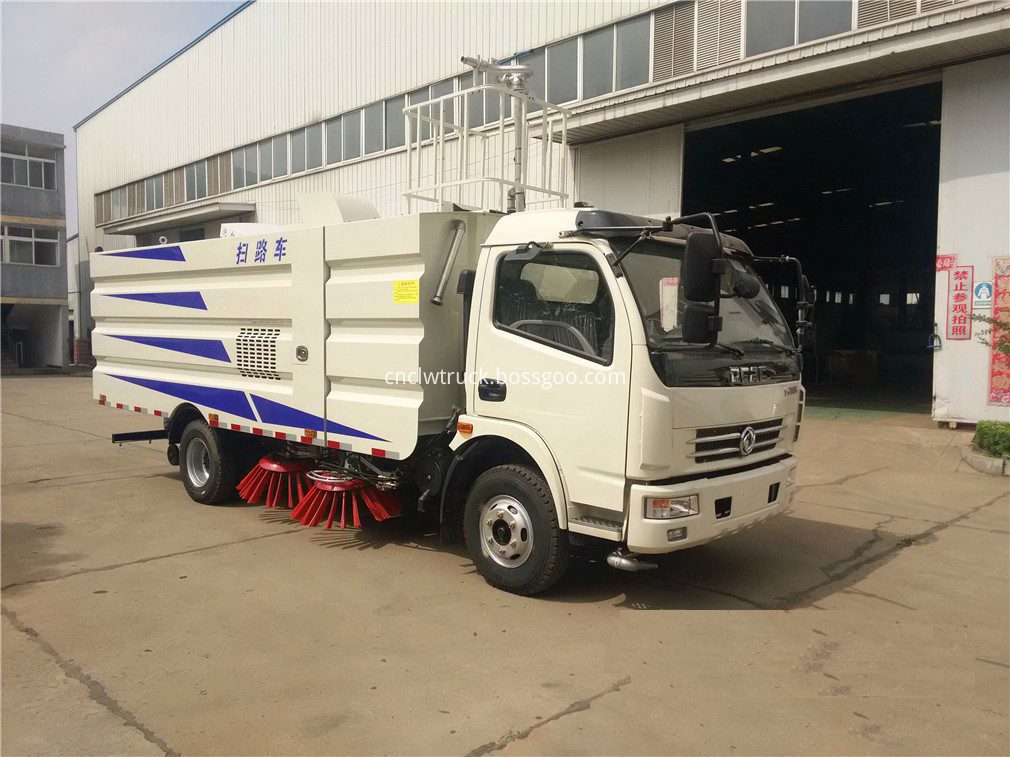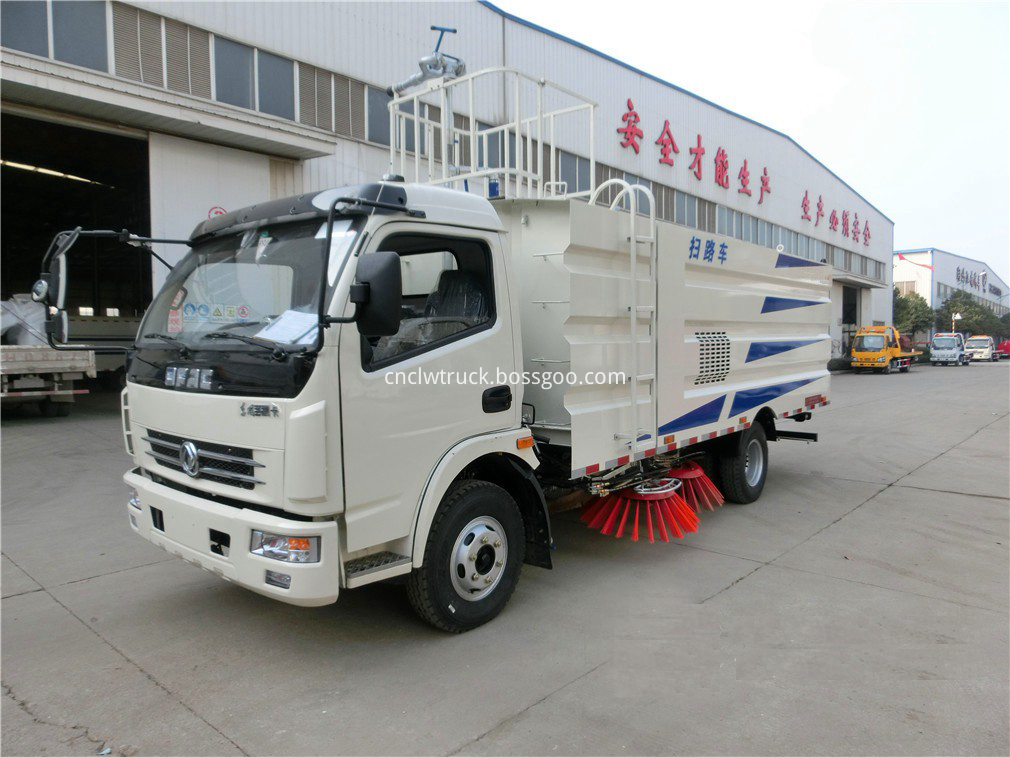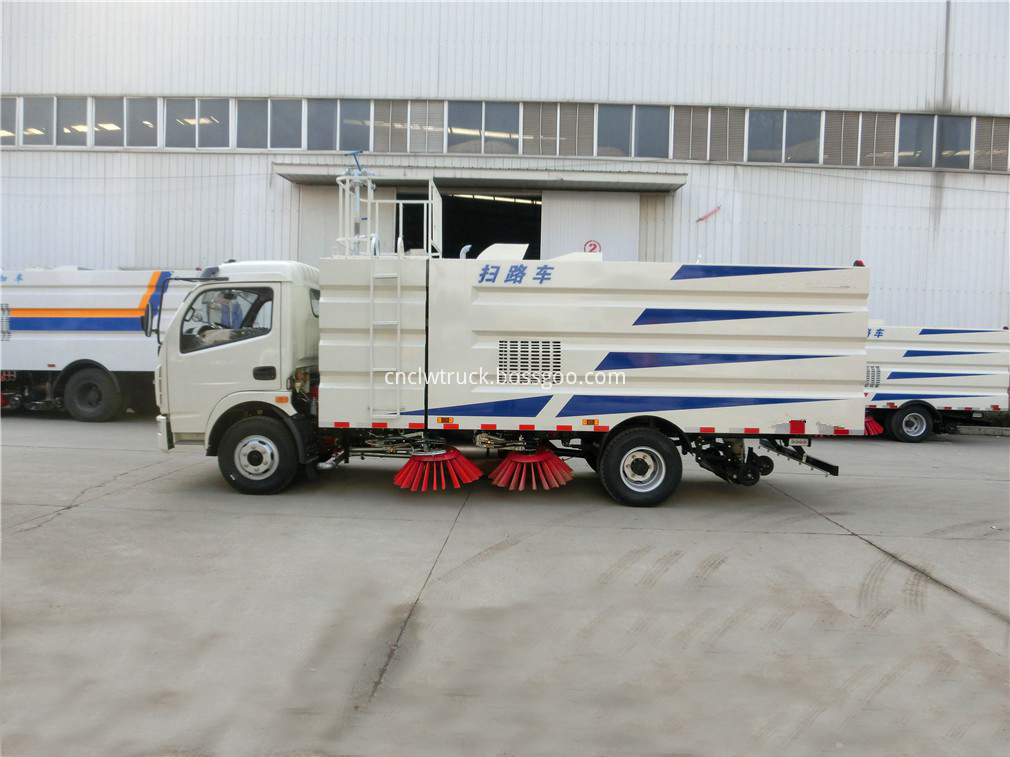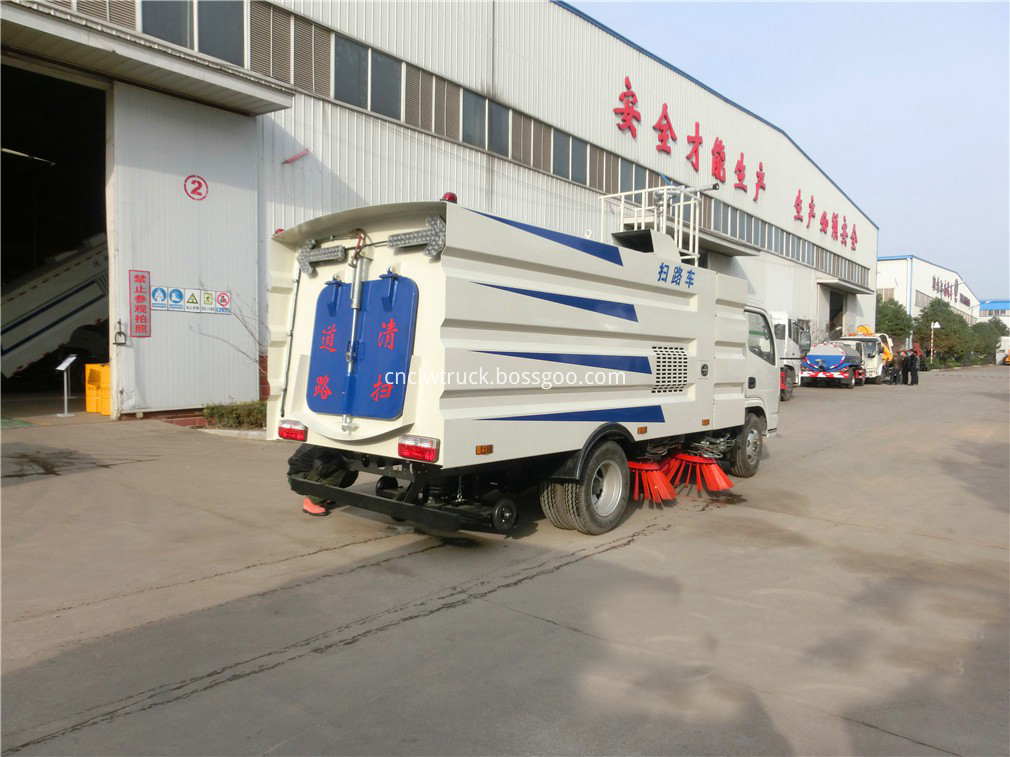 DETAILS :
Advantages of Our Dongfeng multipurpose commercial sweeper truck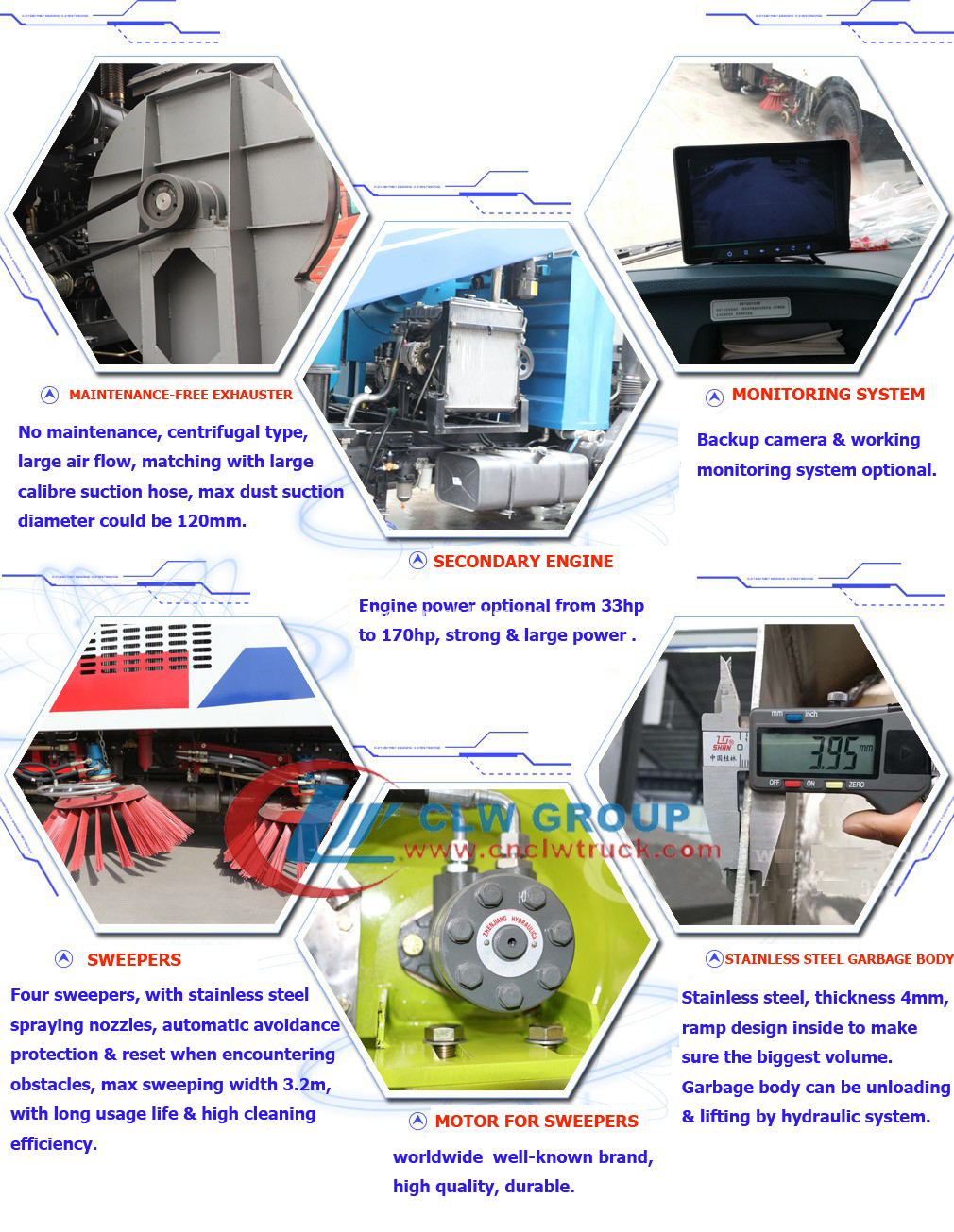 FACTORY SHOW :
Production Workshop of CLW Dongfeng multipurpose commercial sweeper truck
CUSTOMER VISIT :
Customer from Saudi Arabia to buy our Dongfeng multipurpose commercial sweeper truck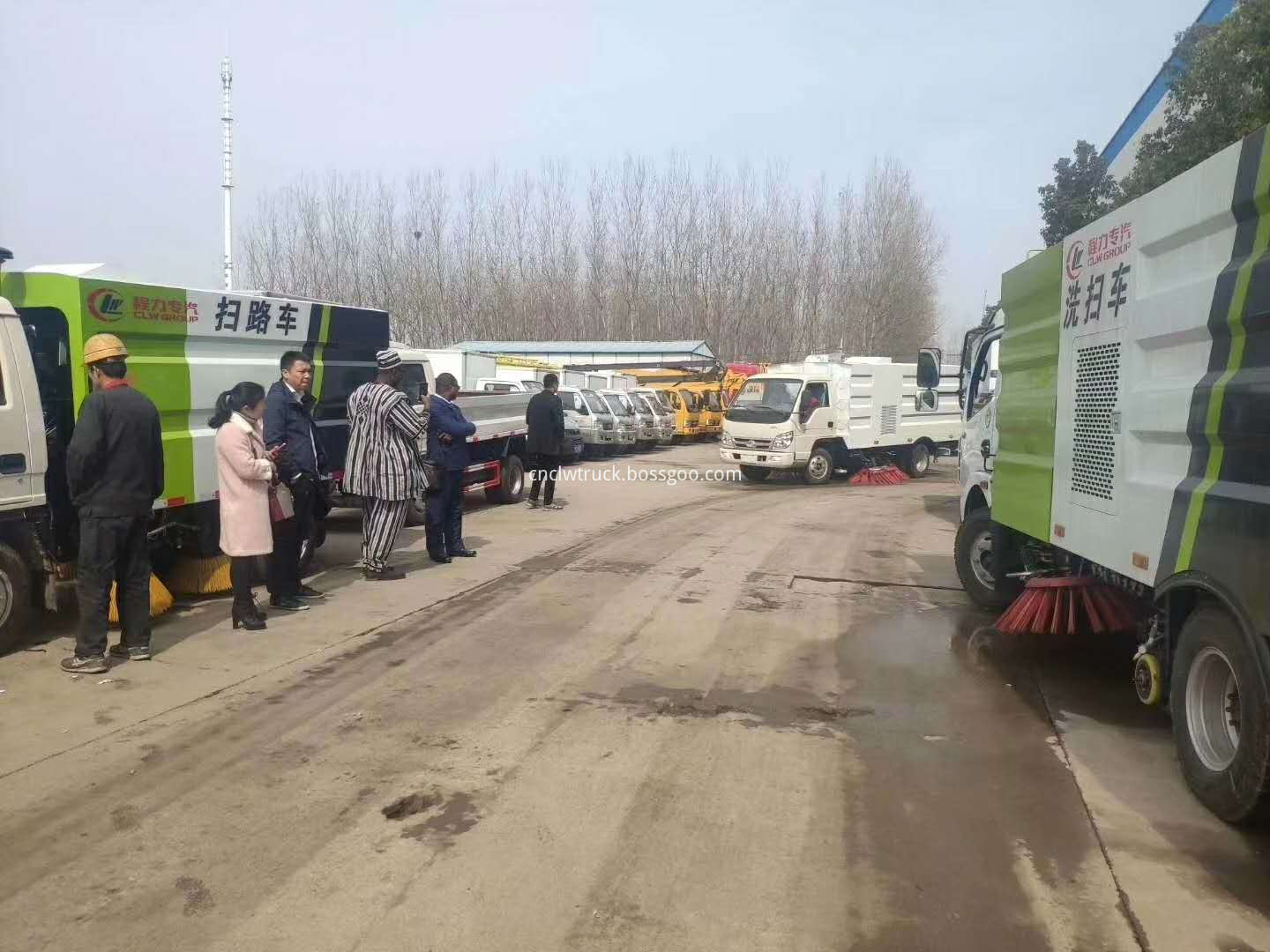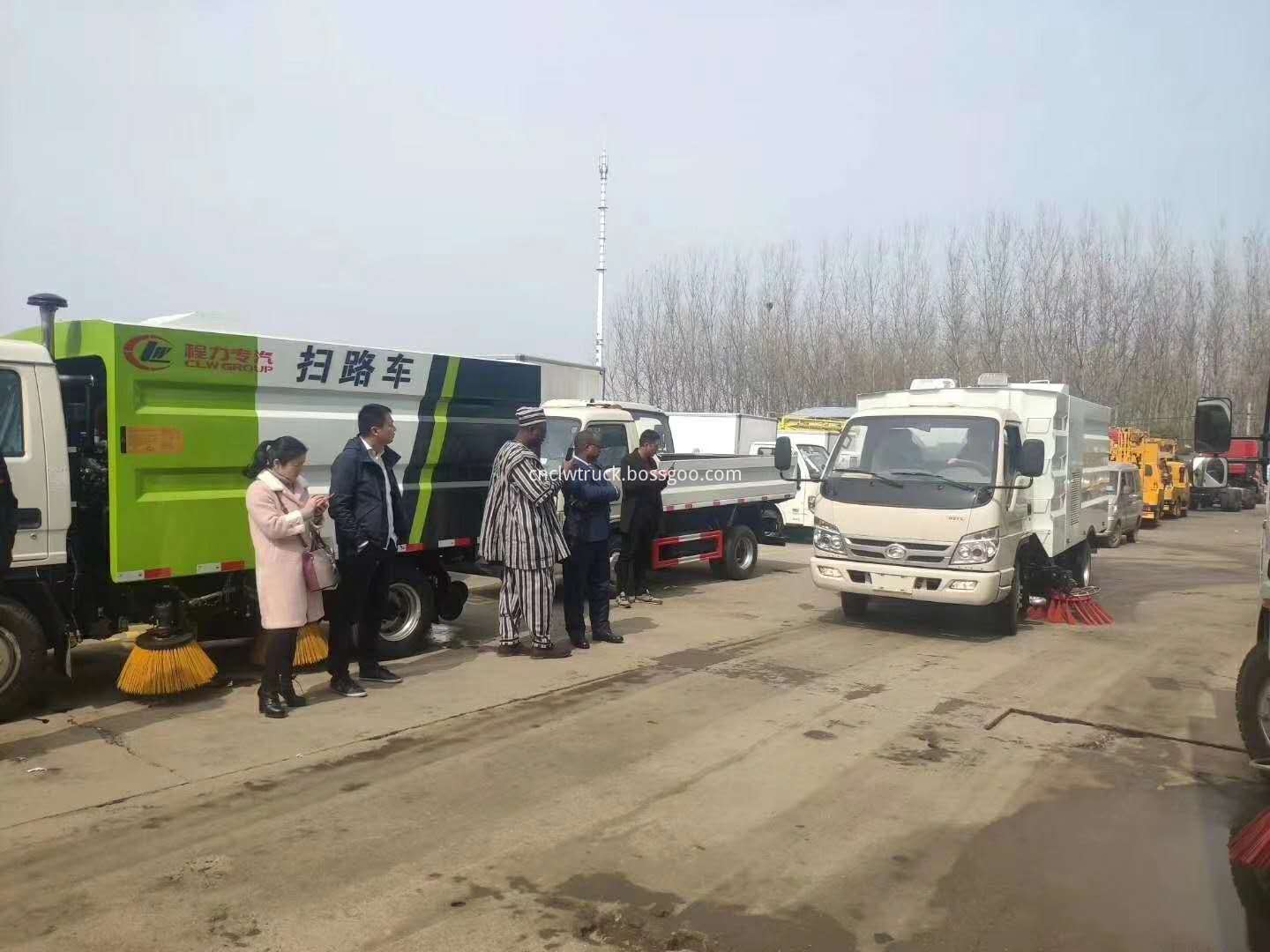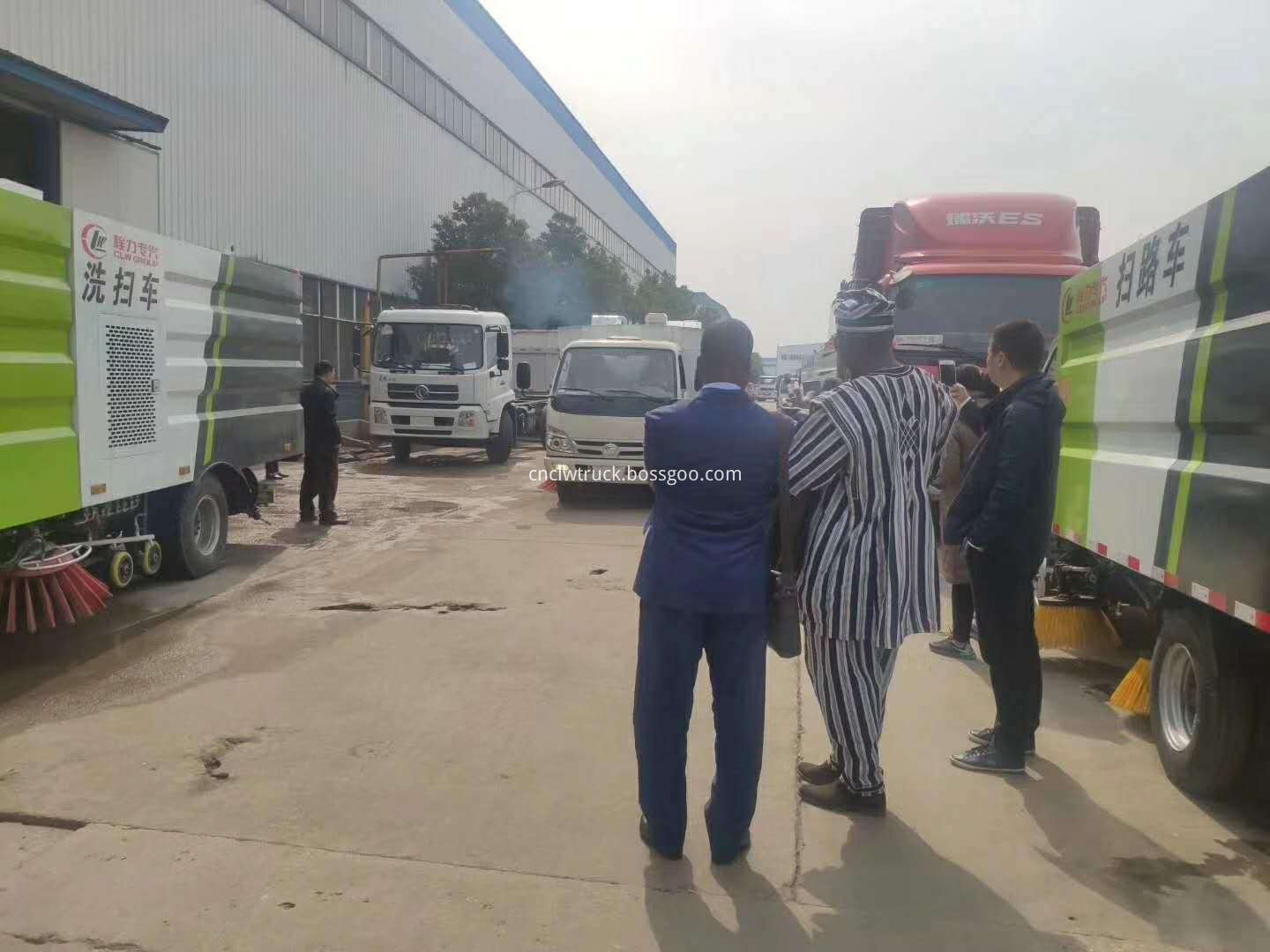 Similar Keywords: street sweeper, municipal vehicle, sweeping car, street cleaner sweeper and cleaning truck, street cleaning vehicle
What we can supply for you:
Road sweeper trucks
Pesticide spraying truck
Trash trucks
Fuel tanker, Semi trailer, LPG tanker, Chemical liquid tanker, Milk tanker...
Fire fighting trucks
Aerial working platform trucks
Water trucks
Road wreckers
Crane trucks
Concrete mixer trucks
Refrigerated trucks
Van trucks
LED adversting trucks
Sewage vacuum trucks
All wheel drive trucks, 4X4 trucks, 6X6 trucks ....
any other special purpose vehicles..
We are chinese top one brand new special purpose trucks manufacturer, we have over 15 years production experiences and more than 8000 employees, export volume per year 60,000,000 dollars, 3000set/year.
Welcome to visit us and looking forward to bulid a long win-win business cooperation.