Product Description
Guaranteed 100% Factory Supply Brand New Dongfeng 8CBM Swill Collection Truck For Sale
The swill collection truck is also named kitchen waste truck, restaurant garbage truck, restaurant garbage truck, food residue truck, swill transport truck, waste food transport truck, kitchen garbage collecting vehicle, etc.
The swill collection truck is mainly used for school, hotel, restaurant, dining hall and other kind of food garbage transport and collection. It is composed of chassis, bucket lifting mechannism and anticorrosive tank, tank and chassis is integrated, with good sealing , no odor and no secondary pollution, which is very good for long distance transportation.
ADVANTAGES:
1. Good Sealing 2. Solid-Liquid Separation 3. Strong Structure 4. Easy Operation 5. Cheap Price
SPECIFICATIONS:
1. Capacity:8m³ 2. Thickness of Tank:6mm 3. Vehicle Size: 7100*2480*3400/mm 4. Engine Power:Diesel 160Hp
VEHICLE IMAGES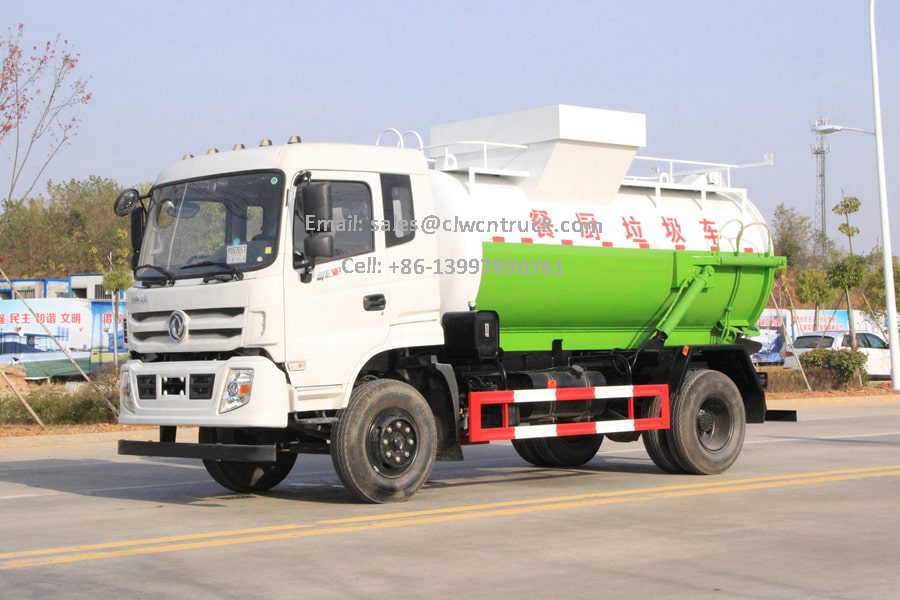 Dongfeng YUHU 8CBM Swill Collection Truck Images 1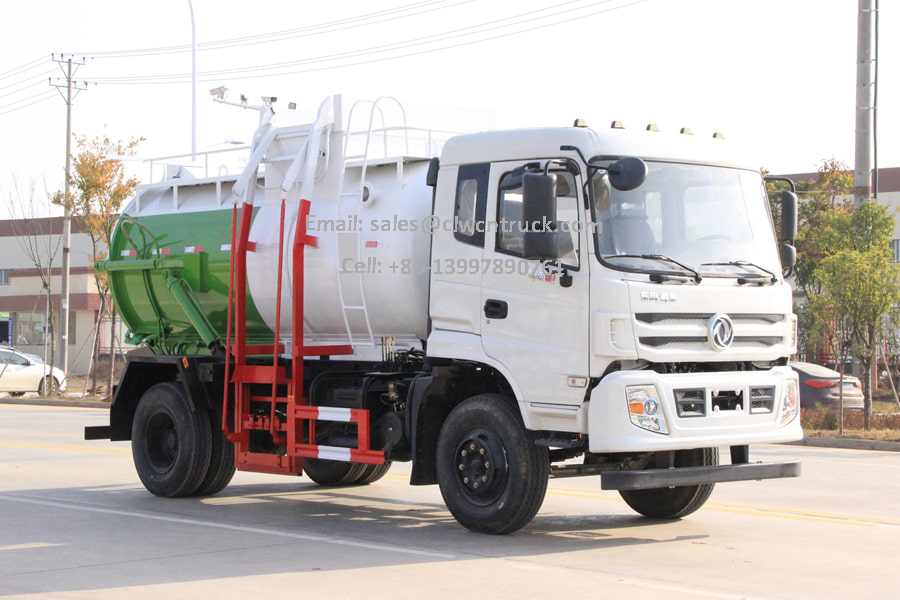 Dongfeng YUHU 8CBM Swill Collection Truck Images 2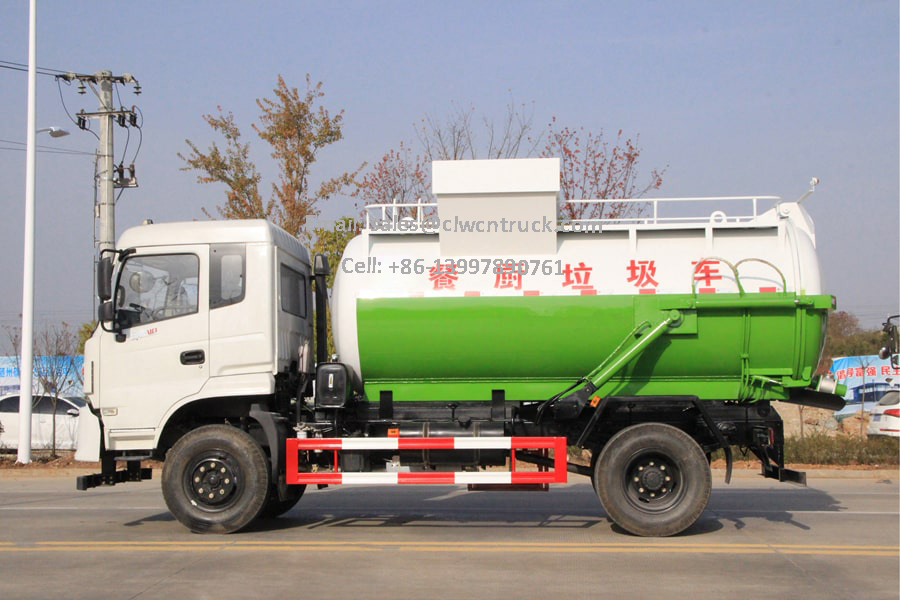 Dongfeng YUHU 8CBM Swill Collection Truck Images 3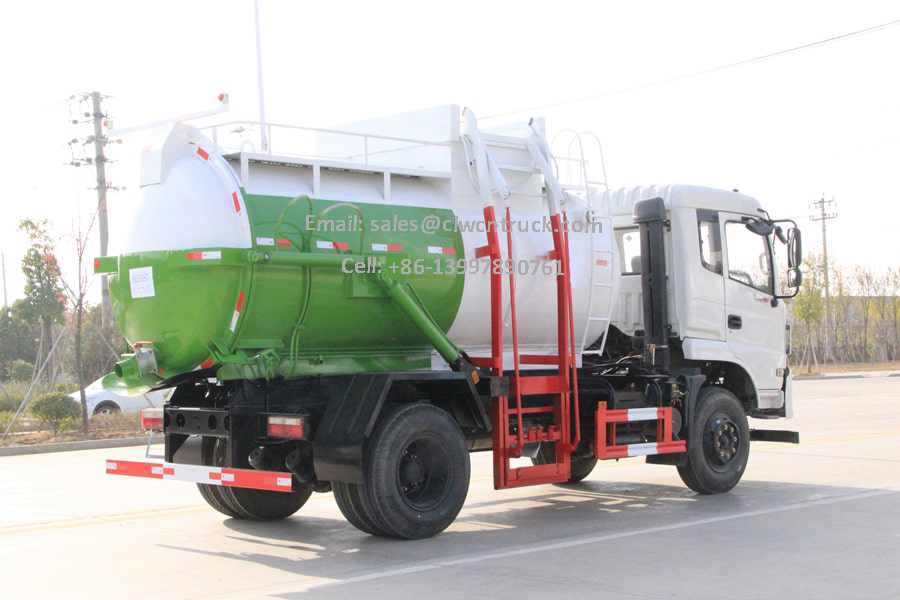 Dongfeng YUHU 8CBM Swill Collection Truck Images 4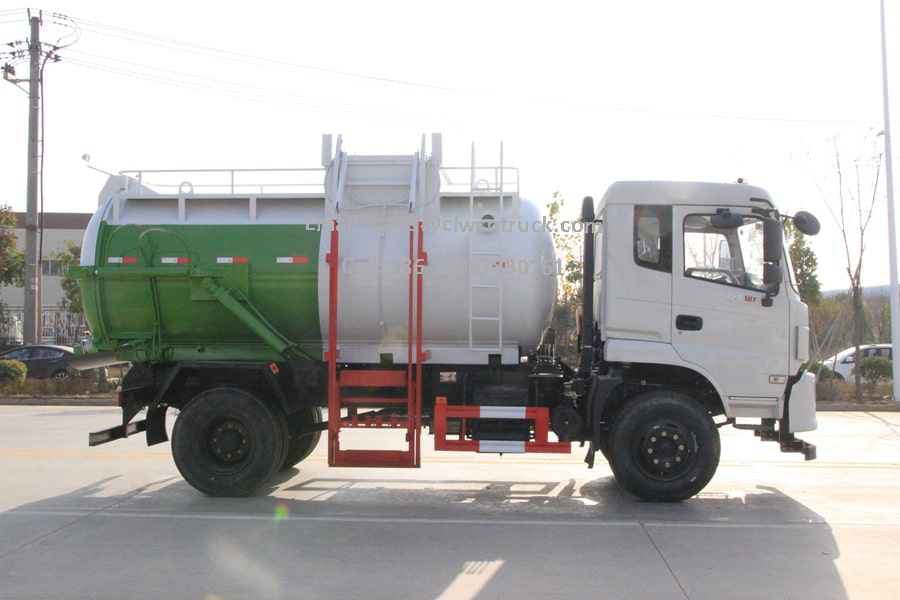 Dongfeng YUHU 8CBM Swill Collection Truck Images 5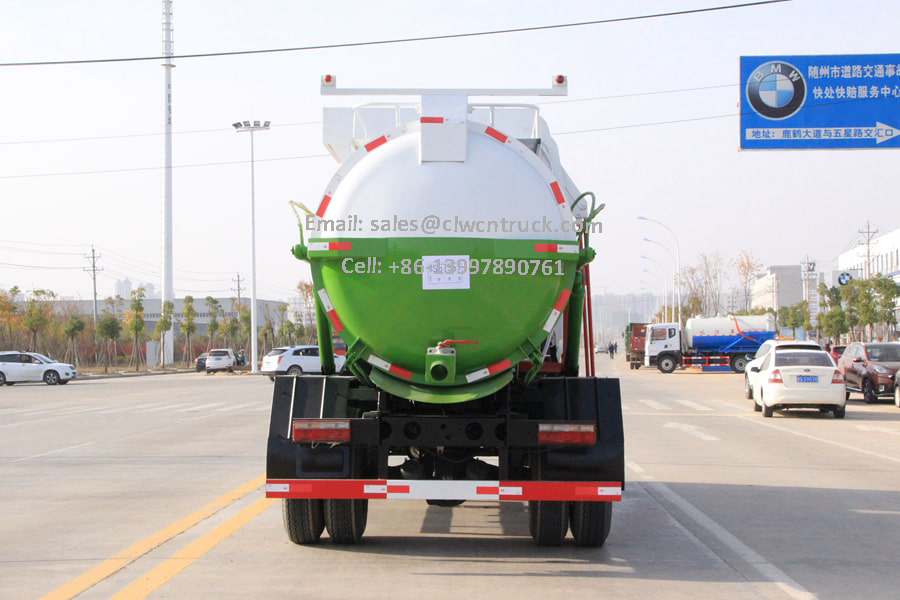 Dongfeng YUHU 8CBM Swill Collection Truck Images 6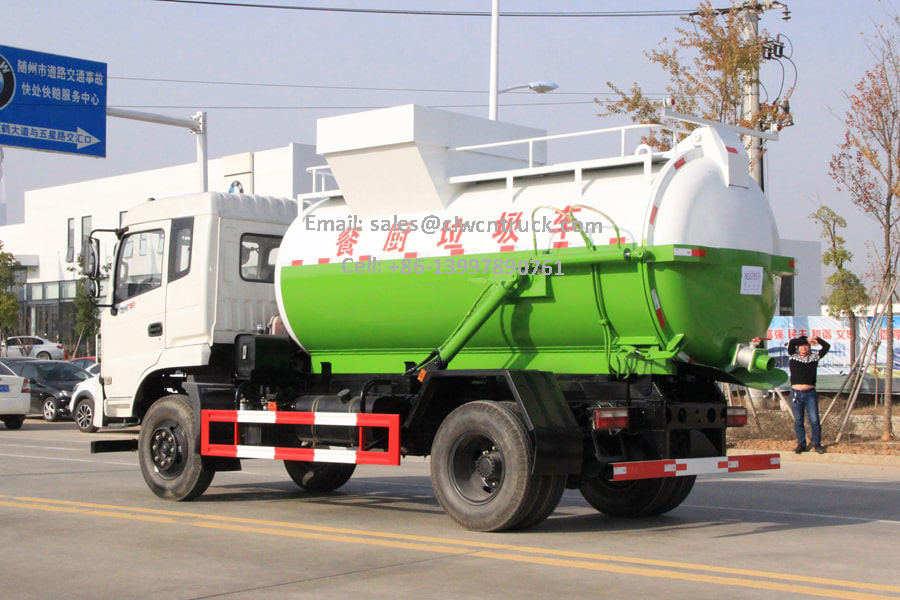 Dongfeng YUHU 8CBM Swill Collection Truck Images 7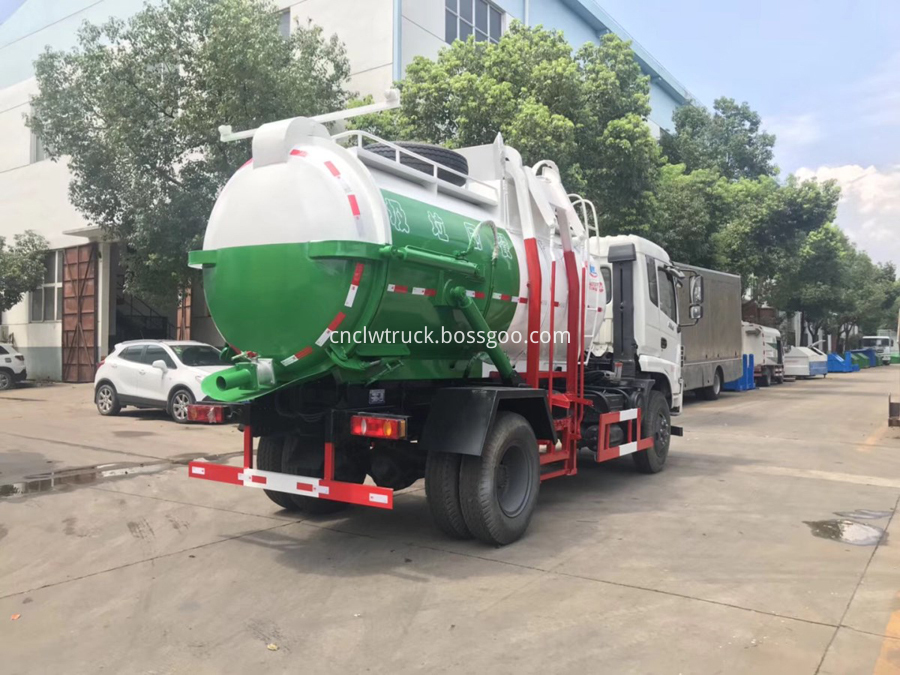 Tank body is made of 6mm High Quality Q235 Corrosion-resistant High Strength Steel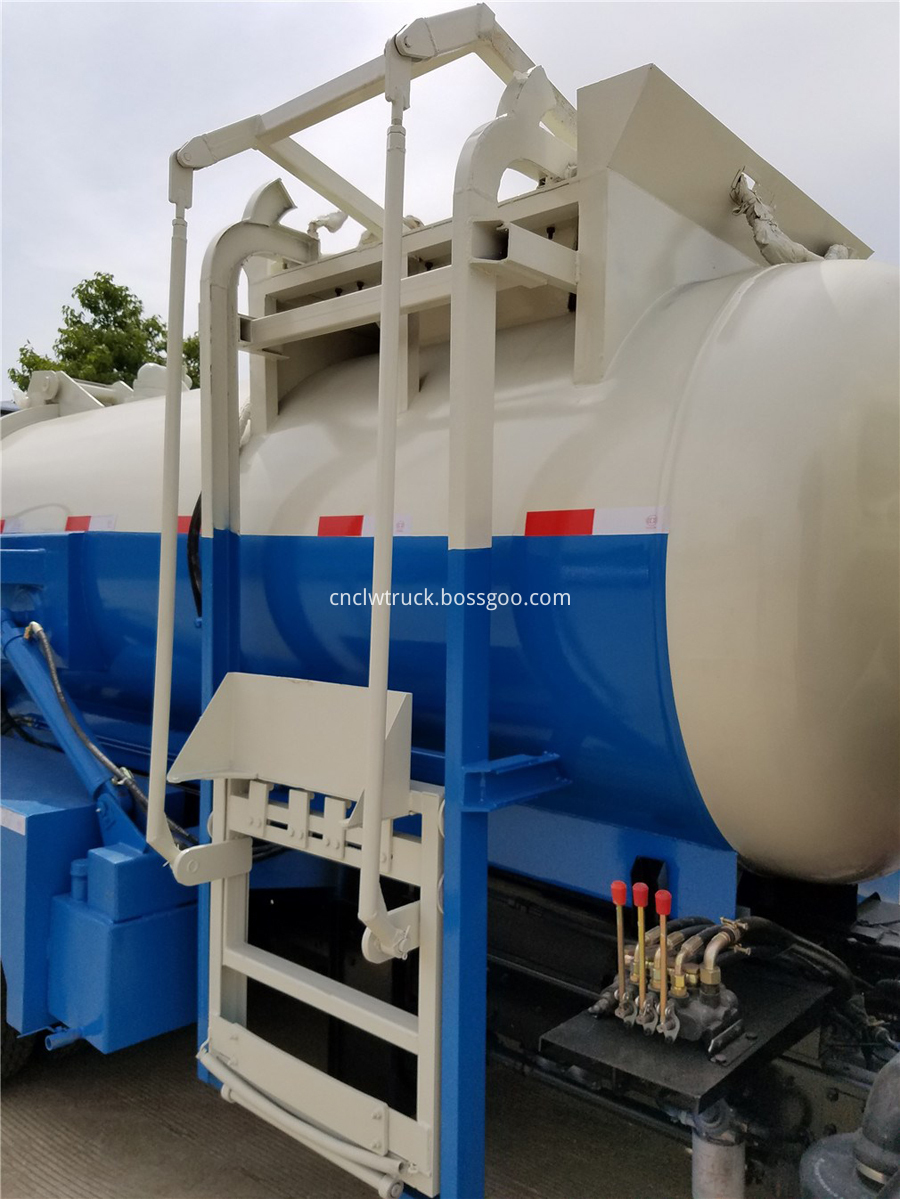 Bucket Lifting Mechanism, equipped with 120L/240L Bucket
Hydraulic Locking Device, Good Sealing & No Sacondary Pollution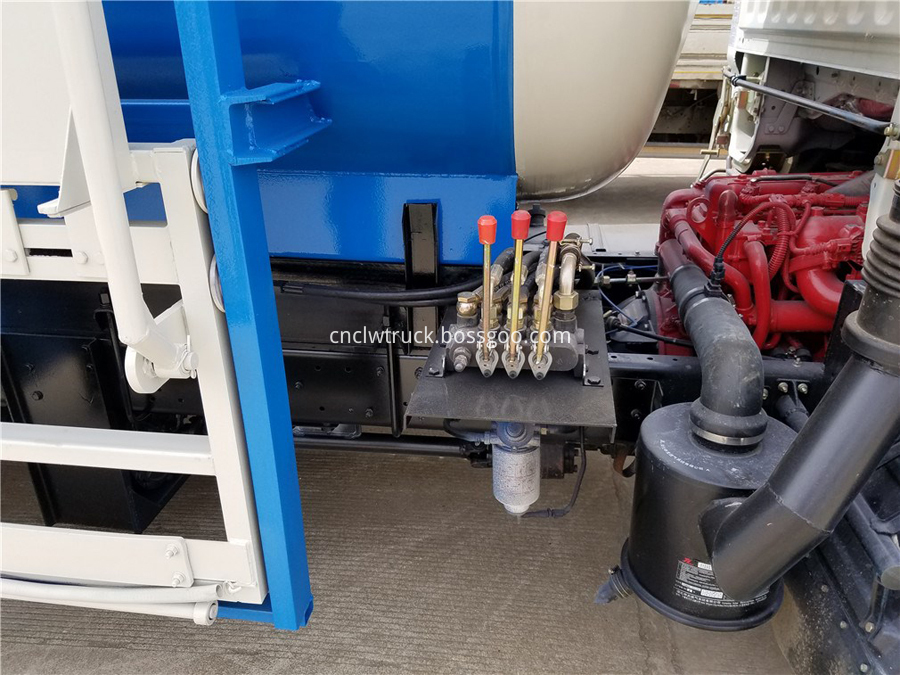 Triple Manual Multiplex Valve, Optional Maunal & Electric Integrated Operating Device Can Be Installed Inside and Outside The Cab.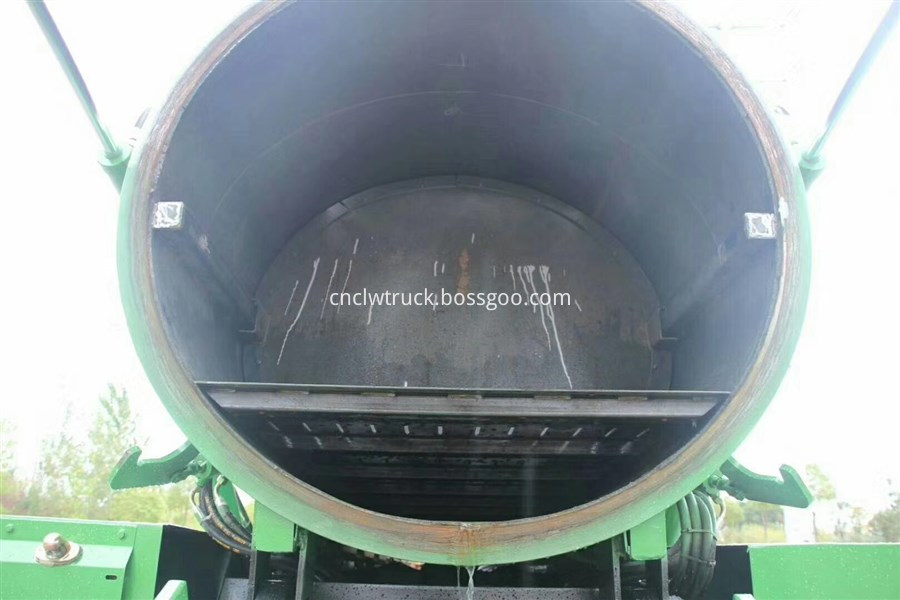 The tank is divided into upper and lower layers, the lower layer is the sewage collection box after solid-liquid separation.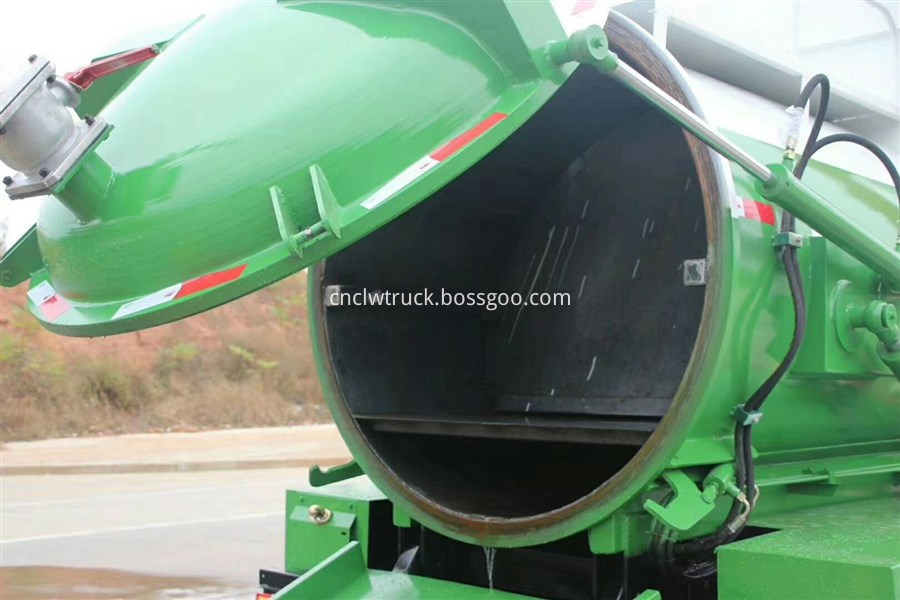 There is a drain ball valve at the end of tank body to ensure the sewage is discharged clean.
SERVICE COMMITMENT:
CLW GROUP-Chengli Special Automobile Co.,LTD, one of the leading Kitchen Garbage Collecting Vehicle manufacturer located in Suizhou city, Hubei province, China, whose philosophy is and always remains "For Your Success". We commit ourselves and service to the development of industry and protection of environment.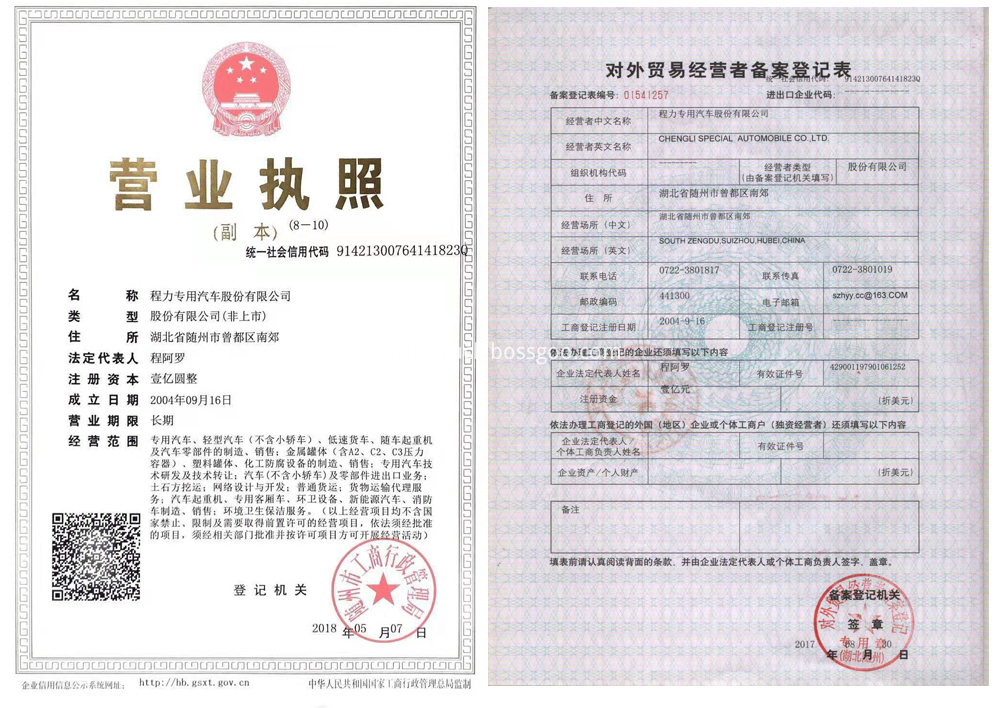 CERTIFICATE MANAGEMENT
As the leading special purpose trucks manufacturer,CLW GROUP is known for the "Famous Chinese brand" quality special trucks nearly 20 years, and can provide many kinds of quality certification: CE Certification; ISO9001-2008 Certification; TÜV Certification; BV (Bureau Veritas) Certification; SGS Certification, etc.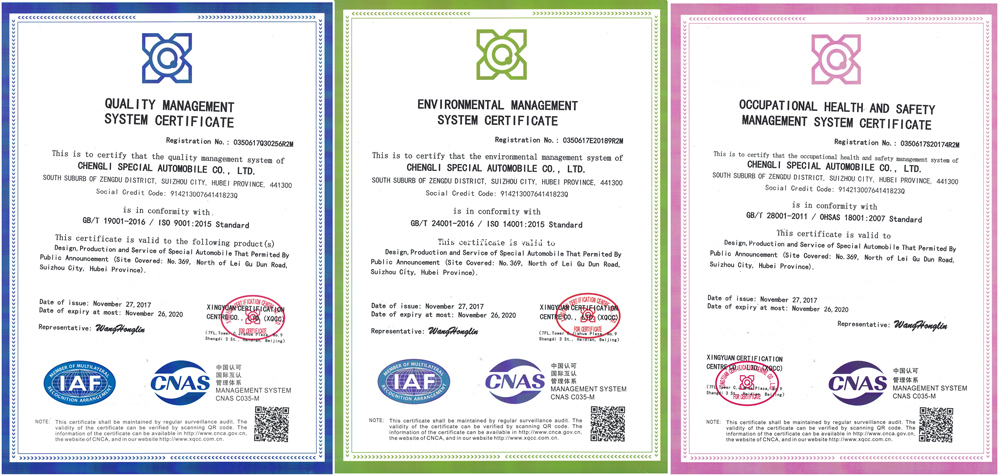 QUALITY STABILITY
A Brand with stable quality level is significant to our customers. so all CLW brand products have their quality control starts from the material & chassis, till the whole truck produce than leave China. We stress high intention on the tolerance of components and workman ship.
There is no single machine that is perfect for every application, not even the most versatile one, we understand that when you run a project, you will need more than one categories of trucks to finish the project perfectly. No matter you work with the truck by your own, or sold to others, CLW GROUP offers special package service for you who will be in need of various trucks. No matter you are in road construction, house building, or environmental protection. We strive to give best suggestion and provide best special trucks for you. Also we will make your projects more profitable. With our large selection of trucks, we are ready to perform on your next working site.
STAFF TRANING
When trucks production are finished, customers are welcome to have a visit in our factory. Not only for inspecting the trucks, but also for training. The staff training include teaching customers how to use and maintenance the truck, also some common troubleshooting.
TECHNICAL SERVICE
As we understand that for every project, the down time for any reason will cost much. which means the 24 hours a day & 7 days a week hotline service will not meet the requirements for project running. Thus besed on the principle of consideration for our customer we company are offering much technical support to our customers: Before shipment, our engineer will testing and trial the truck, eliminate all possiable problems; Also when truck deliveried, the English version Instruction Manual will send with truck.
COOPERATION PARTNERS
EXPORT SERVICE
Our company is responsiable for each truck that produced by us:
Inquiry: Each inquiry will get full support from us.
Design: Our engineers will analysis customers requirement and give best design for the truck,and make sure the truck is 100% meet customers needs.
Production: Use advanced equipments and most suitable material to produce best truck for customers.
Delivery: All been carefully waxed before shipment.
After-sale Service: 12 months warranty period and provide operation technical support.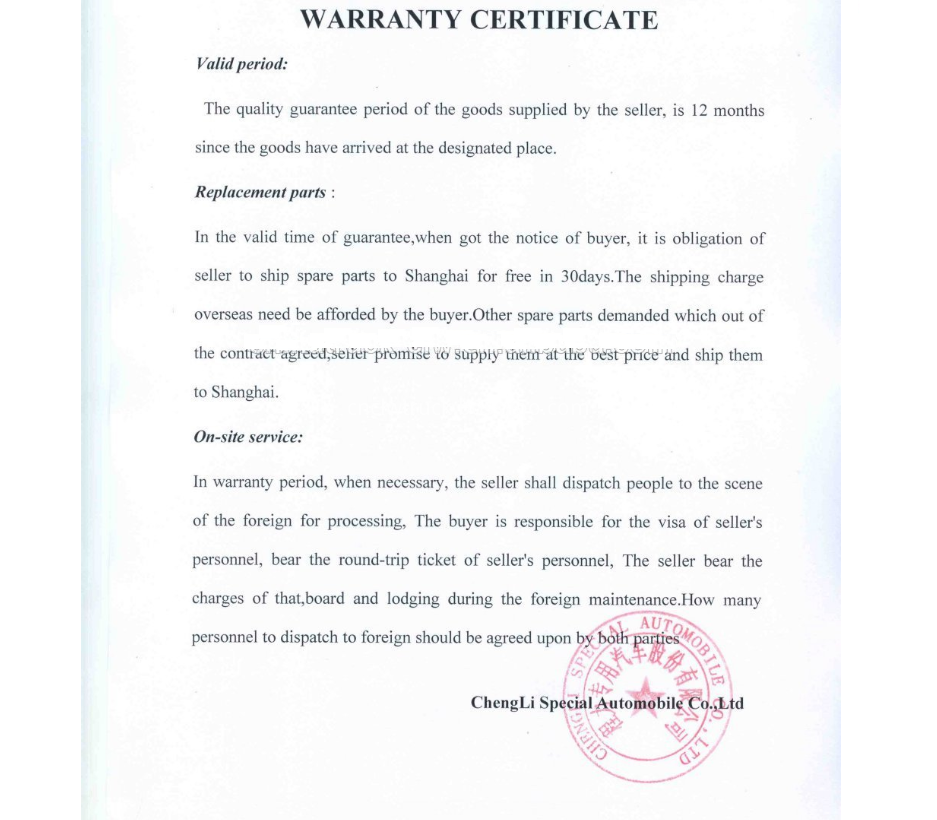 Need more details of ourDongfeng YUHU 8CBM Swill Collection Truck welcome to contact us at any time, we are always at your service.